Teamwork with UCC makes the dreamwork!
More than ever before, businesses are looking to capitalise on Unified Communications and Collaboration (UCC) and the advantages of improved teamworking, faster decision making and workflow efficiencies. As you can imagine there are a number of parts to any UCC solution: platform, hardware, software and services. Choosing the right options end-to-end is vital in order to reap the benefits of UCC investment.
Current state of play
Some companies are still doing communication and collaboration the old way with traditional PBX phones and heavily reliant on email to share information and files, often with teamwork being done around a table with a whiteboard. More progressive businesses might have taken steps towards a more joined-up approach to communications with VoIP (Voice over Internet Protocol) systems and presence tracking webcam in the boardroom for the occasional video conference. In larger organisations, there will be more sophisticated use of available technologies, but it's often the case that individual teams may have side-stepped IT to buy cloud services that aid collaboration. This can mean companies are wasting thousands of pounds on duplicate software and services that don't deliver the capabilities or unity that teams need to collaborate with ease.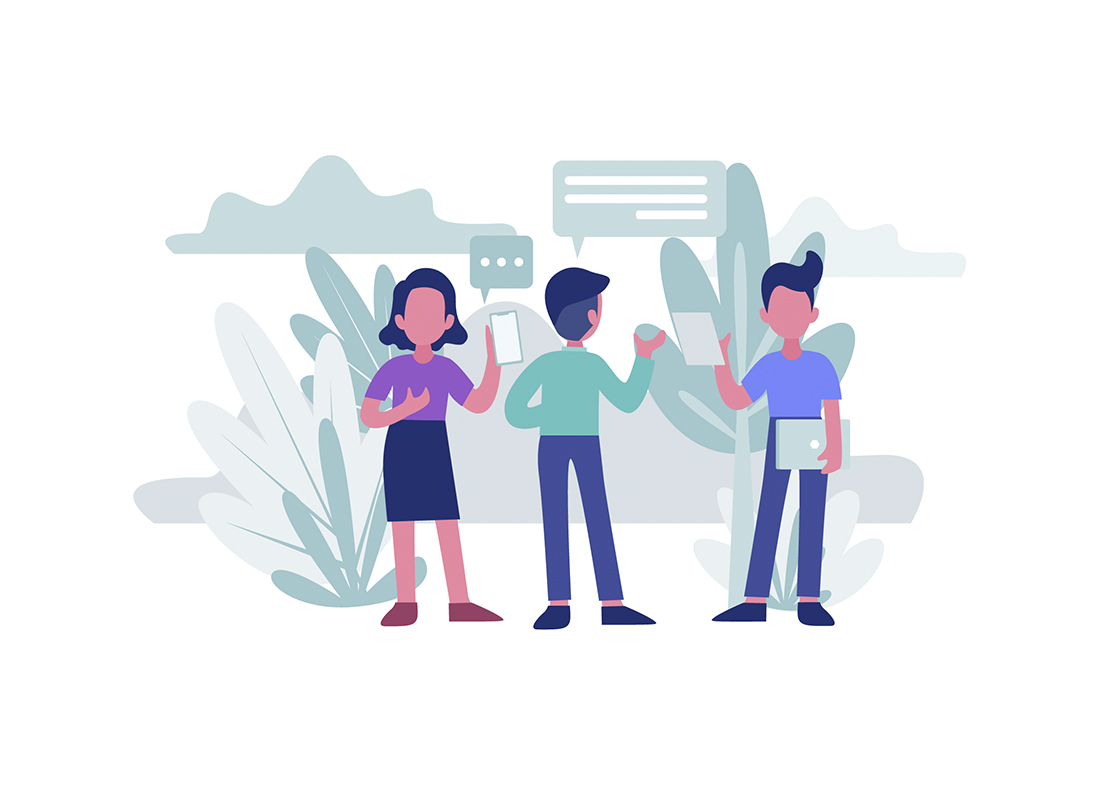 Keep up, don't be left behind
The marketplace for UCC is definitely a mixed bag right now and one that is full of opportunities no matter where a business is in its evolution. Over 50% of global IT leaders plan to consolidate their communication and collaboration platforms within the next 2 years; and another 24% following within the third year (1). This trend will see the UCC solutions market rise to $60 billion by 2025.
Benefit and adopt
Benefits such as end-user experience and greater innovation are easy to buy but let's be real, there are always challenges. IT budgets are tight and businesses are keen to leverage existing technology investments where possible. Organisations want UCC up and running with minimum fuss, has to be user-friendly or familiar to minimise downtime and maximise adoption. This may seem a tall order but the answer for many businesses may already lie at the heart of their software infrastructure.
Enter Microsoft 365 formerly Office 365
Office 365 which is now known as Microsoft 365 makes sense as a UCC solution. Microsoft Office is the de facto standard for daily work for businesses and home offices across the world; with two immediate advantages. It's a familiar interface and a proven quantity for customers. Over the past two years, Microsoft has added new features to 365 to round out its UCC capabilities (we will highlight benefits in more detail on our next blog post). It released Teams in 2017, the fastest growing product it has ever released with more than 500,000 organisations now using Teams (2). It harnesses Office 365 Groups, enabling collaboration with team members when writing documents, creating spreadsheets, working on project plans, scheduling meetings or sending emails. It also incorporates Yammer and SharePoint capabilities.
Innovation in video conferencing
Skype for Business now known as Teams, provides audio and video calls for up to 50 people. Some cool features have been added to video calls, such as customisable backgrounds so you can hide your untidy bedroom when working from home or any room for that matter. More innovations are set to follow, including live captions, impressive whiteboard features and the ability to broadcast live to up to 10,000 people. The promise of ongoing innovation is the strength of Microsoft for UCC. Businesses can feel confident that they're choosing a platform with a future, ease of use and affordability.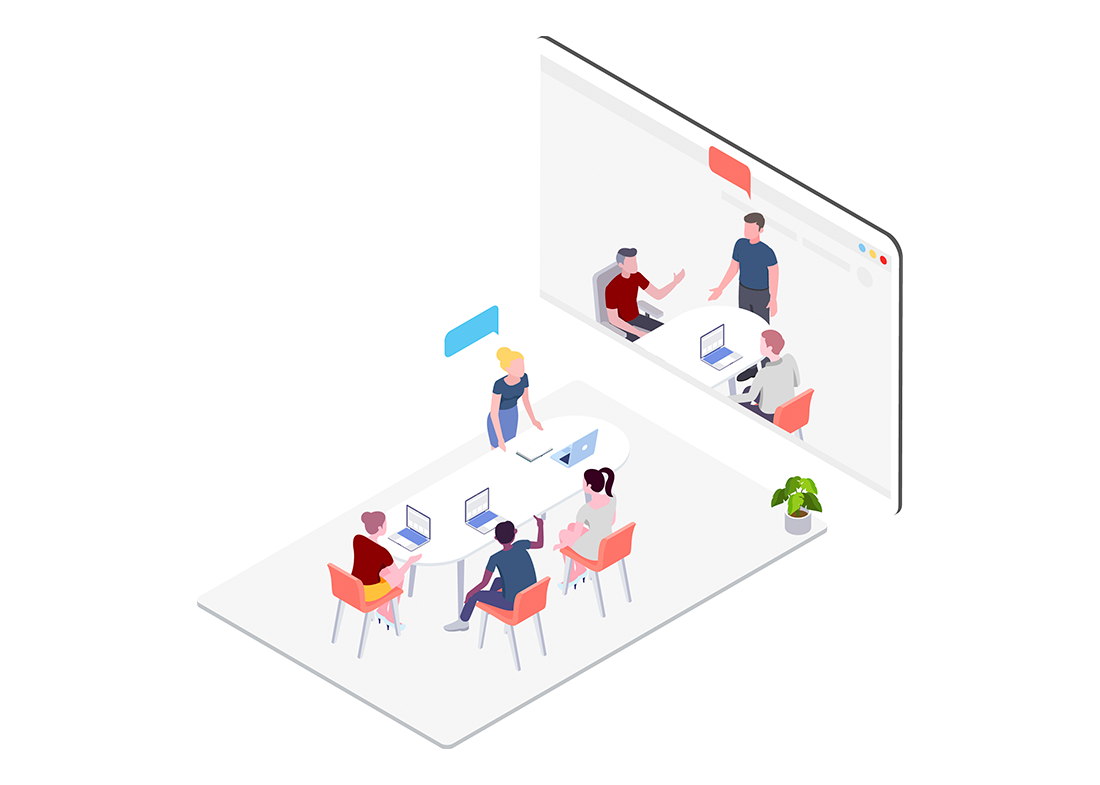 Hardware is the key to interaction
Microsoft 365 is only one player in the UCC story, the other is the hardware that equips the physical spaces where people meet, chat and collab together. Hardware can make or break a UCC solution. To ensure a solution achieves its full potential, businesses need to invest in hardware that is designed to work with their chosen platform. Fortunately, there are many good options from the likes of Logitech, Jabra, Yealink, Plantronics, Polycom and Cisco to name a few.
Poly and Microsoft Teams, a solid pairing
Poly (formerly Ploycom) and Microsoft technologies work tremendously well together. Poly brings new dimensions to video conferences by complementing the capabilities of Teams. See every participant clearly with sharp HD video quality and intelligent group framing. Active speaker tracking technology which automatically zooms and maintains focus on the person speaking at the time, which in turn makes meetings more dynamic and engaging for all participants. Crystal clear audio is delivered by industry-leading voice technologies. Clever NoiseBlock technology filters out distracting background noise to room distances whereby end participants can hear every word. Poly's solutions for Microsoft Teams has a simple user interface and convenient centre-of-table touch console. From small huddle rooms to large conference rooms, each can become a powerhouse of productivity. See how Poly completes the Teams platform to create the ultimate UCC solution by combining video, phones, headsets and services all from one vendor. 
Video interoperability from Poly simplified
Lastly let's not forget about all the existing kit that a business may already have in their UCC armoury. We are advocates of utilising exiting kit where possible, therefore as businesses consolidate their communication and collaboration around Teams, they still need to get as much value as possible from existing video conferencing. Here, we can explore Poly RealConnect which offers video interoperability that's simple and intuitive for all users.
Add Video: Connecting your existing video conferencing systems to Microsoft Teams or Skype for Business is easy. Full HD video and audio plus PC screen share makes the meeting complete.
Simplify Scheduling: Managing meetings has never been easier. Thanks to Microsoft Exchange and Outlook integrations, you can keep using simple calendaring and one-touch join workflow that you come to love.
Choose How to Host: Poly RealConnect is available as a Microsoft Azure-hosted cloud video interoperability (CVI) service or as an add-on feature of on-premise Poly collaboration infrastructure. The cloud hosted service is managed by Poly, so IT pros can take it easy, while the Poly RealConnect Tenant Report gives them direct access to the analytical insights with the service usages.
SOURCES
1 https://www.goto.com/blog/posts/the-future-of-ucc-is-a-bright-one
2 https://www.theverge.com/2019/3/19/18272357/microsoft-teams-video-background-customization-whiteboard-live-events-features
https://www.microsoft.com/en-gb/microsoft-365?rtc=1
Leave your details, and we will call you.
Take a look at
our services.
Get in touch.
We'd love to hear from you.
Give us a call, send an email or drop us a note and we'll call you back.