Take a look at
our services.
Leave your details, and we will call you.
Putting our
customers first.
What our customers are saying about us
Matthew Hill
"Having worked with you as a key IT partner on many projects, we have been very happy with the service provided. It helped enormously that you are familiar with our industry and the demands of our IT team to ensure an efficient service from start to delivery. Whenever we need Techfident, they are there for us."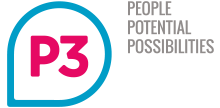 Matthew Hill, Head of Business Support
Technology & support

at your fingertips.
With you from start to finish providing pre-sales support through to fulfillment and post-sales support.
Take a look at some of our
vendors.















Get in touch.
We'd love to hear from you.
Give us a call, send an email or drop us a note and we'll call you back.