Take a look at
our services.
Working in partnership with an MSP global leader providing a suite of proactive managed services that are designed to fit with any customer requirement. Standardised services-levels, technology focused core components and change management provides our customers with a best-of-breed, cost effective managed service that proactively monitors, manages and improves customer networks 24×7.
Techfident Managed Services offering consists of three levels of service, Lite, Essentials and Premium. The Premium service provides comprehensive proactive services across a network, server and software environment, whereas the Essentials service works hand in hand with our break-fix services to provide an enhanced reactive service.
The right device and infrastructure setup is essential when ensuring productivity and performance.
Diversity and choice without clutter is what we like to offer our customers. So when it comes to Computing, Peripherals & Accessories, Networking, Components, Audio, Video & Image. We've got you covered!
Specific software is needed in almost every industry, in every business, and for every function. It becomes more important as time goes on. Having the right software is crucial to maintaining your complete infrastructure.
We will help keep your business moving forward. Whether it's Desktop Applications, Operating Systems, Security Software, Utilities Software, Server Applications or something else.
O​ur technical capabilities will supplement your in-house skills and core offering, enabling ​us​ to skill up or scale quickly and easily to fully meet ​our​ customers' requirements from a technology and business perspective.
Our ​Professional Services expertise ​extends across all major vendors including Microsoft, Cisco, VMware and Citrix, and encompasses a breadth of technologies including cloud, data centre, networking, virtualisation, wireless, cyber security and unified communications.
Techfident can provide a comprehensive suite of support services which helps to reduce down time for our customers with fast seamless technical support.
Our services encompass a 24/7/365 technical support team and field-based hardware maintenance technicians. Our experience and expertise reaches across all major vendors, products and technologies to provide efficient problem resolution.
Leave your details, and we will call you.
Putting our
customers first.
What our customers are saying about us
Matthew Hill
"Having worked with you as a key IT partner on many projects, we have been very happy with the service provided. It helped enormously that you are familiar with our industry and the demands of our IT team to ensure an efficient service from start to delivery. Whenever we need Techfident, they are there for us."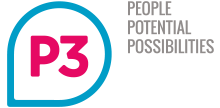 Matthew Hill, Head of Business Support
Technology & support

at your fingertips.
With you from start to finish providing pre-sales support through to fulfillment and post-sales support.
Take a look at some of our
vendors.
Get in touch.
We'd love to hear from you.
Give us a call, send an email or drop us a note and we'll call you back.