Evolving Workplace with Futureproof UCC
Despite changes in the way we work, collaboration and communications are only just beginning to transform to meet the demands of a true UCC model with appropriate hardware and a robust software platform to host. 
A pinnacle step in the right direction to stop 'workarounds' with employees resorting to public services such as private emails or file sharing services in a bid to get the job done! This we all know is a 'no no' as it increases the risk of sensitive company data being visible to the unintended peeping eye, or employees may even download unapproved apps which the company has not authorised, has no knowledge of and therefore cannot manage, update or maintain which could lead to serious data breaches amongst other colossal headaches. 
UC to UCaaS to UCC, the transition
The transition of Unified Communications (UC) systems to the Cloud has seen a new form of UC emerge: Unified Communications as a Service (UCaaS). The delivery model of UCaaS is simple; businesses pay for access to these services via a third-party provider which are then made available over a secure IP network such as the Internet. This requires no investment in the systems themselves, therefore lowering the entry threshold and putting UC within reach of any business, no matter how big or small. Unsurprisingly, UCaaS has spawned Unified Communications and Collaboration (UCC). UCC effectively provides conferencing software over a single interface by offering multiple forms of interaction available to the user in real-time without the need to jump from one piece of software to another.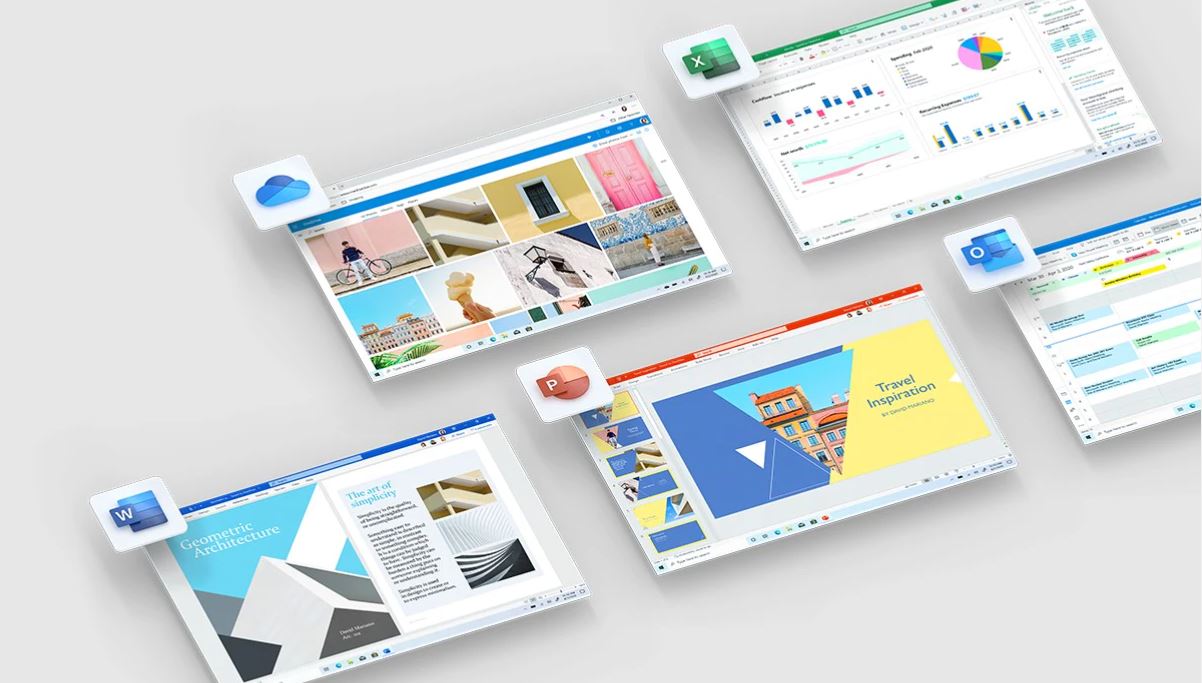 Be more productive wherever you are
Utilising a software suite that provides a purpose-built all round UCC has never been easier to deploy, scale, manage and maintain. Choices are available in an abundance such as Slack, Asana, Podio, Ryver, Trello and Flock just to name a few. All these platforms are great and have brilliant productivity features. But, our 'Hot Pick' is Microsoft 365 (formerly Office 365). Why? In a nutshell, you get familiar software, collaborative editing, Teams provides UC integrations with ease and it provides cost-effective bundling. So, let's explore the key aspects and fundamental 365 apps likely to be used day-to-day in a bit more detail.
Now more than ever, people need to know their virtual conversations are private and secure. At Microsoft, privacy and security are never an afterthought. With Microsoft 365, you can connect employees to the people, information, and content they need to improve productivity and transform collaboration.
Comes with Office apps – Stay up to date with the latest versions of Word, Excel, and PowerPoint on any device. Microsoft 365 has the tools you need to work anytime, anywhere, on any device. It has the same Office apps you've used for years, plus all the benefits of the cloud.
Email and calendaring – Connect with customers and co-workers using Outlook and Exchange. Microsoft business email and calendaring products help you stay on top of what matters with a clear, unified view of your email, calendar, and contacts.
Chat, call, and meet – Keep your team on the same page with chat, online meetings, and calling in Microsoft Teams. Collaborate without compromising privacy and security. Invite everyone you work with to chat, meet, call, and collaborate all in one place, no matter where you are.
Cloud storage – Manage your files from anywhere with 1 TB of OneDrive storage. Microsoft file storage and sharing products are designed to help you store, access, co-author, and update files from anywhere, and easily share files inside and outside your organisation.
Don't drown in paperwork
With Microsoft 365, transform the way you manage your business and simplify the way work gets done with modern tools that streamline business processes.
Reduce manual paperwork – Digitise manual and repetitive paper-based forms with Microsoft Forms, simplify processes and streamline your workflows. Microsoft 365 helps make capturing, tracking, and acting on data and requests easier with built-in apps and tools designed to simplify and manage processes.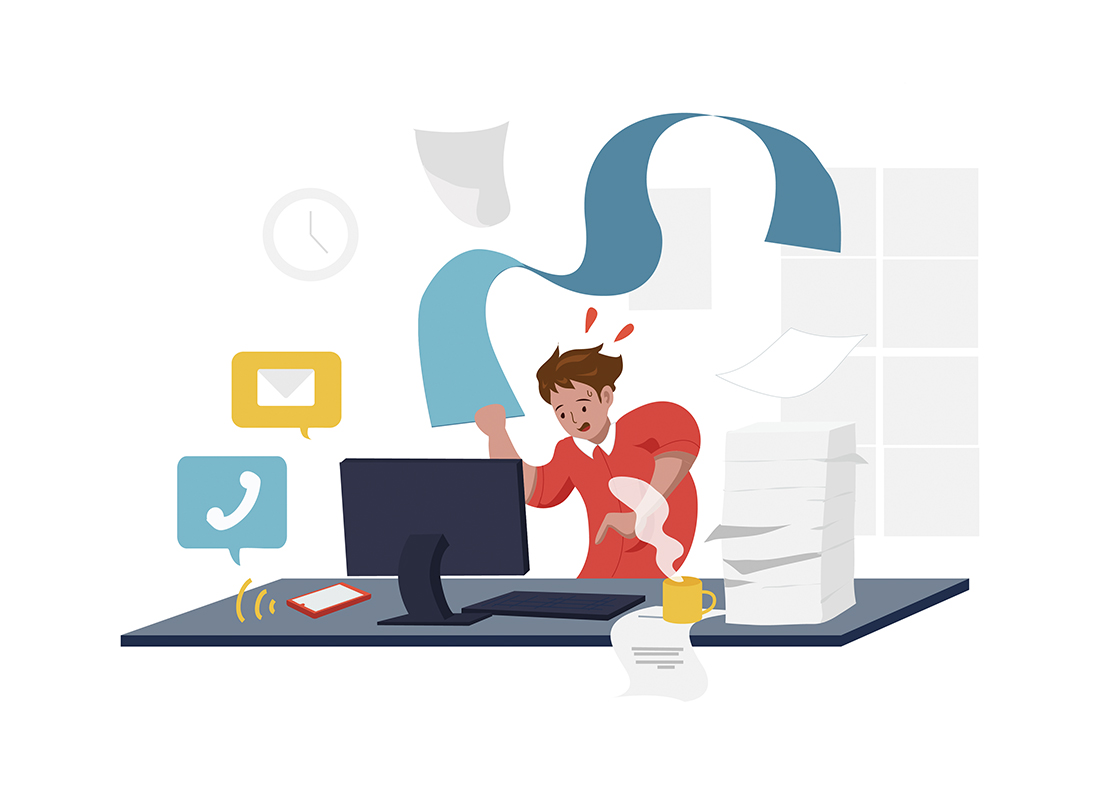 Capture insights – Create surveys, polls, and questionnaires to gather data and insights from employees and customers. Easily collect customer or employee feedback and insights. Microsoft Forms allows you to quickly gather data with easy-to-create surveys, polls, and questionnaires that can be distributed online and accessed from any web browser. Track responses in real-time or export results into several Microsoft and third-party tools to share and act on findings.
Make repetitive tasks easy – Automate everyday business processes with Power Automate. Empower everyone to automate processes, streamline, automate, and transform processes with rich forms, workflows, and custom mobile apps. SharePoint lists collect data just like you might in Excel and are easy to share and manage on an intranet. Use Microsoft Power Apps to build custom forms to view, create, and modify data and files.
Works with what you have – Access all your tools in one place with third-party app integrations in Microsoft Teams. Connect hundreds of apps and services you already use and love, including Office apps. Use tabs, connectors, bots, and more to integrate them directly into your Teams experience.
These are just some of the key benefits, if you're keen to explore and discuss Microsoft 365 and all the benefits it can enable for you, your organisation and your team…why not give us a shout or drop us a message. 
Techfident is here to help as and when you need us!
SOURCES
Leave your details, and we will call you.
Take a look at
our services.
Get in touch.
We'd love to hear from you.
Give us a call, send an email or drop us a note and we'll call you back.