Why El Salvador's Bitcoin Decision Will Change the Crypto World
Why El Salvador's Bitcoin Decision Will Change the Crypto World
The president of El Salvador has announced that he is going to make Bitcoin cryptocurrency legal tender in his country. The plan was approved by the congress, and El Salvador will be the first country to take this bold step.
In El Salvador, the official currency is the US dollar, and Bitcoin will be used along with it. Continue reading to learn all about this decision and how it will change the world of crypto.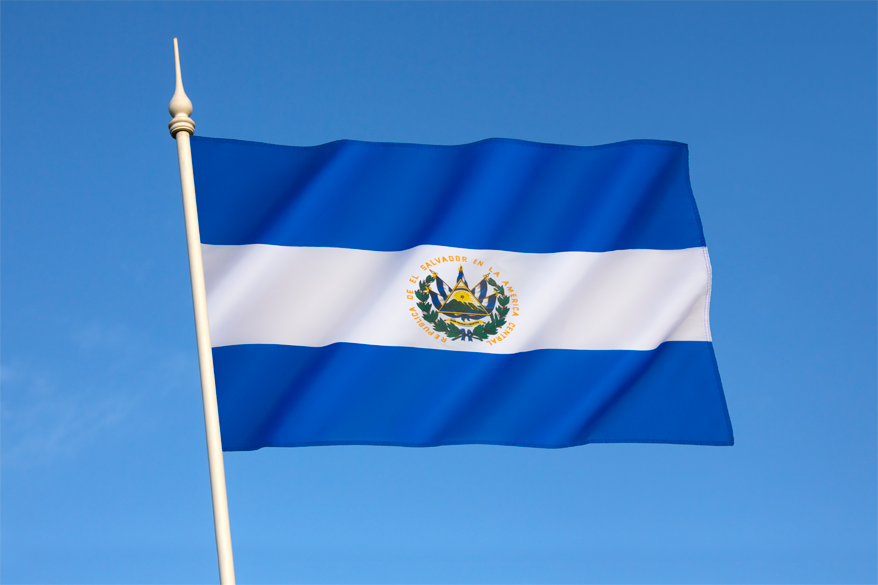 Short-Term Benefits
President Nayib Bukele believes that making Bitcoin legal tender will help Salvadorans who live out of the country. They can easily send payments to their family members. It will also create jobs and provide opportunities to people who aren't a part of traditional banking.
In addition, it offers opportunities for investing in the country. If a mere 1% of Bitcoin's supply is invested in El Salvador, it would increase their GDP by 25%.
Once the congress agrees to pass this, it will allow Salvadorans who don't have bank accounts to use financial services.
This includes 70% of the people in the country. The economy in El Salvador depends on money that is sent to families by people who work outside of the country. In fact, it makes up about 20% of the GDP of El Salvador.
Around two million Salvadorans live and work in other countries, and they send around 2.9 billion GBP home each year.
Why Bitcoin?
Bitcoin is a digital currency that lets people make secure peer-to-peer transactions on the Internet.
It is decentralised, so any two people can send money to each other without any middle company.
You don't need the government, a bank, or any other financial institution. All you need is a wallet number, and you can send any amount of money.
The transactions are tracked on the blockchain, which is the technology that acts as a ledger for every transaction.
The blockchain is distributed across the entire network, and it is decentralised. This means that nobody controls it, and anyone can use it.
When Satoshi Nakamoto created the technology, it was decided that there would only be 21 million Bitcoin. This number is finite, and Bitcoin cannot be manipulated or inflated for this reason.
Another interesting feature is that nobody has to own one Bitcoin; it is possible to own fractions. Most people choose what they need in their own currency and then convert it to the Bitcoin equivalent.
What Is the PR Value of This Announcement?
El Salvador is the first country in the world to adopt Bitcoin as legal tender. They intend to keep the US dollar, so both currencies will be used.
This is a bold step by a young president who is popular and knows how to use the media to his advantage.
El Salvador's decision to adopt Bitcoin as an official digital currency will help legitimise Bitcoin as a currency.
It is quite volatile and can range in value from day to day. This is the first time that a country has adopted Bitcoin as legal tender.
Details of El Salvador's Bitcoin Adoption
When 62 out of 84 congress members voted to adopt Bitcoin as legal tender, El Salvador made history as the first country to adopt Bitcoin as legal tender. President Bukele has told LaGeo, a state-owned geothermal electric firm, to come up with a plan to create Bitcoin mining facilities.
They will use renewable energy that comes from the volcanoes in El Salvador. He wants to use geothermal energy to create a Bitcoin mining hub.
Another aspect of the plan is that they will offer citizenship to anyone who can prove that they have invested in three or more bitcoins. Using Bitcoin will be optional because the US dollar is still the official currency.
In addition, the government plans to guarantee convertibility to dollars through a trust that they plan to create at the developmental bank, the BANDESAL.
In addition, they will require that firms accept Bitcoin as payment for goods and services, and taxes can be paid in Bitcoin.
The law will take effect 90 days after it passes, and the conversion rate will be the Bitcoin-dollar exchange rate set by the market.
What Does This Mean for the Rest of the World?
When El Salvador voted to make Bitcoin legal tender, politicians in Brazil, Panama, Paraguay, and Argentina endorsed the decision on social media.
Paraguay looks to be the next to adopt the cryptocurrency.
Panama is also looking at passing crypto-friendly laws, and these countries have large numbers of people who don't use traditional banking services.
Other places that may follow include countries in Africa, as well as India. Leading nations, including the UK, the US, and China are looking at the prospect of launching their own digital currencies.
Sweden already has plans for e-currency. There is no doubt that the world will be watching to see how it works out for El Salvador.
Many countries are warming to the idea of digital currency.
What Do the Experts Say?
Experts are divided on the adoption of Bitcoin as legal tender.
Those against it have concerns about money laundering and illicit transactions. Bitcoin is very unstable, and its value can change drastically in as little as a day.
On the other hand, experts who are in favour of this development see this as a huge step for Bitcoin and cryptos in general.
It is the first time that a country has adopted any crypto as legal tender, and the demand could drive the price of Bitcoin up since there are only 21 million Bitcoin that will ever be in existence.
Final Words
Bitcoin has been adopted as legal tender in El Salvador, and the world will be watching to see how it goes.
For El Salvador, it will provide an opportunity for the 70% of Salvadorans who don't have a bank account to receive money from family members abroad.
There are other countries that are expected to follow, and it could drive up the price of Bitcoin since there is a finite supply.
Want To Buy Some New Tech?
Browse through hundreds of our products from trusted suppliers such as Apple, Dell, Samsung & more!
Leave your details, and we will call you.
Take a look at
our services.
Get in touch.
We'd love to hear from you.
Give us a call, send an email or drop us a note and we'll call you back.