Which Crypto Saw the Largest Growth 2021?
Which Crypto Saw the Largest Growth 2021?
Cryptocurrency has become more mainstream and most investors consider it when they look at their investment plans. It is volatile and risky but it offers the potential for huge gains. Bitcoin is the most well-known crypto, but there are plenty of others that are worthy of consideration. Take a look at those that have seen the largest growth in 2021.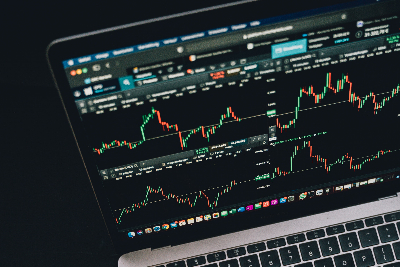 1. Ethereum (ETH)
Ethereum is the second most valuable crypto behind bitcoin, and it has done well this year. This crypto has a fast transaction speed, which makes it desirable. Ether offers smart contracts that allow developers to make applications and it is growing in popularity.
As it becomes more mainstream, people are looking to it to be the next breakout crypto. Ethereum reached a high of £2951.4 on May 11 of this year and it is currently valued around £1669.
2. Ripple (XRP)
Ripple was created as a platform for international payment transfers. It was started in 2012, and it speeds up these transactions so that they happen in a few seconds rather than a week. Ripple is actually being tested for its ability to function in the real world and it has held steady as a cryptocurrency. Ripple had a high of £1.42 and it is currently around £0.47.
3. Bitcoin Cash (BCH)
Bitcoin Cash was created in 2017 from a fork in Bitcoin. It helped to increase the size of the blocks on Bitcoin's blockchain, which made it possible to process more transactions and improved the scalability. It is called Bitcoin Cash because it uses the original Bitcoin Cash client.
It is similar to Bitcoin in that it uses the same consensus mechanism and it has a supply that is capped at 21 million. Bitcoin Cash, similar to Bitcoin, wants to become a popular medium for daily transactions. Its high was £720.59 in January of 2021, and it is currently valued at £362.
4. Cardano (ADA)
Next on the list is Cardano, which is another crypto that can do smart contracts. In fact, it was created by the co-founder of Ethereum. It has the third most advanced blockchain technology out there and it is a secure investment.
It is being built in five stages, including foundation, decentralisation, smart contracts, scaling, and governance. It runs on the proof-of-stake Ouroboros consensus protocol and its cryptocurrency is called ada.
Its main applications are identity management and traceability. It can be used to simplify any processes that include collecting data from a number of different sources. Its all time high was £1.75 and it is currently valued at £1.02.
5. Litecoin (LTC)
Litecoin gets its name because it has a faster transaction speed than bitcoin. Litecoin takes two and a half minutes as opposed to bitcoin's ten-minute speed. It was created by a former employee of Google and it was designed to improve on bitcoin using the blockchain technology.
It has been a steady cryptocurrency for the last seven years. It has a high price of £294.56 and it is currently valued at £99.72.
6. EOSIO (EOS)
EOSIO is another blockchain that is designed to make a decentralised app possible. Many popular apps have been clogged and slowed on other blockchains, and they seek to resolve the problem. They offer design choices that allow them to confirm more transactions per second and they eliminate fees that are charged for transactions.
Programmers can develop apps using languages such as Java and Python, and updates are decided by voting. EOS is their native cryptocurrency and it pays for the costs of operating its blockchain. It has an all-time high of £10.52 and it is currently valued at £2.78.
7. Stellar (XLM)
Stellar creates a distributed network that works as an exchange or a payment rail. It was launched in 2014, and it allows users to send money and assets to others. It works by incentivising a distributed network of computers to run software that is common. Their goal is for anyone to be able to transfer any kind of currency or token to others, and they make it easiest to use their cryptocurrency, the Lumens (XLM).
It is somewhat similar to Ripple and it was created by the founder of Ripple. However, it is more of a decentralised exchange. Its all-time high is £0.56 and it is currently valued at £0.18.
8. IOTA (MIOTA)
Iota is a ledger that can record and execute transactions that take place between devices and machines that are part of the IoT (Internet of Things) system. It uses its own cryptocurrency, mIOTA, to account for transactions. It has Tangle, which is a system of nodes that it uses to confirm transactions.
It already has agreements with companies including Volkswagen and Bosch, and it is one of the most unique cryptos out there. Its all-time high is £1.94 and it is currently valued at £0.61.
9. Neo (NEO)
Neo is designed to be a software network where anyone can create and transact decentralised products and services. It is sometimes called the Ethereum of China because it is similar to Ethereum, but it also offers other features, such as a decentralised file storage system, an identity system, and an Oracle system that is used for feeding it external information.
NEO is its cryptocurrency that is used to vote on protocol changes. It has an all-time high of £100.95 and it is currently valued at £26.4.
10. Bitcoin (BTC)
Bitcoin is the most popular cryptocurrency and it has the highest value. It has grown steadily and 2021 has been a record year. It reached a high of £47,126.48 and it is currently valued at £24,410.55. Although it is quite volatile, it has the potential for long-term growth and is the most established of all of the cryptocurrencies.
Want To Buy Some New Tech?
Browse through hundreds of our products from trusted suppliers such as Apple, Dell, Samsung & more!
Leave your details, and we will call you.
Take a look at
our services.
Get in touch.
We'd love to hear from you.
Give us a call, send an email or drop us a note and we'll call you back.