What is a Factory Reset and Why is it Important?
All new features of the IOS 16 update are packed with a ton of new updates including changes to existing apps, new app capabilities, and more. In this article, we'll run through all of the new features in iOS 16 so you can be sure to take advantage of everything that's new!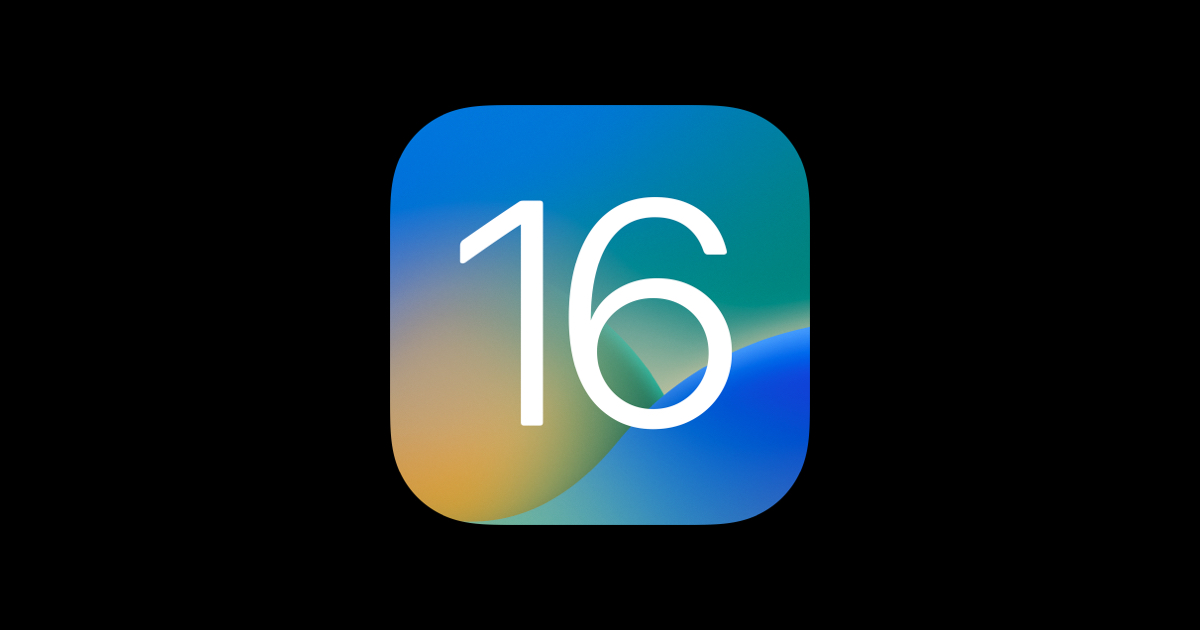 Lock Screen
Tired of the same Lock Screen? Now you can change your Lock Screen throughout the day. Hold it and then swipe to choose the Lock Screen style you like. Or you can also have a set of photos shuffle automatically on your Lock Screen. 
Choose how often your lock screen updates with a new photo or why not just let IOS surprise you throughout the day by letting the IOS decide!
Make your lock screen widget-friendly so you can see the weather, time, date, battery levels, upcoming calendar events, alarms, and more!
Want to stay up to date with what's happening around you? With Live Activities, you can keep yourself up to date with real-time evets, straight from the lockscreen. Easily follow the progress of your journey, order, or even scores on a sports match.
Messages 
In the latest update to Messages, you can edit messages up to 15 minutes after they are sent. Any changes are visible to recipients. 
Accidentally sent something you didn't mean to? Well, you can finally unsend messages up to 2 minutes after sending them. 
You can also mark messages as unread for when you don't have time to reply.
Users can also recover deleted messages for up to 30 days after deleting them.
Enjoy synchronized movie viewing, music listening, workouts, games and more while chatting with friends.
iCloud Shared Photo Library
With IOS 16, you can share your iCloud photos with up to five other people. As well as Share all your past photos, or use tools to add specific images based on certain criteria. 
Everyone has equal permissions to add, edit, favorite and caption the pictures in the library.
Mail
With the latest update, we can now schedule emails and easily unsend messages before they are received. Other features include being notified if you forgot to include an important part of your email like an attachment or recipient. 
If you accidentally opened an email but didn't have time to deal with it, the Remind me feature will bring it up in your inbox again. Choose a date and time and your inbox will be notified again!
Safari
Use Tab Groups to share your favourite sites with a group of friends. Anyone can add tabs which will sync instantly and update, which makes easier to work together
Each group has its own personalized start page that you can customise by adding a background image and selecting your favourite websites. 
Settings you've set for individual websites, like page zoom or Reader View, will also sync across devices. There's also added support for when translating text in images with Live Text!
Live Text
Text is fully interactive within paused videos, allowing you to copy and paste, look up or translate words. Live Text also works in Photos, Quick Look, Safari and more.
With a single tap, activate data detection to track flights or shipments, translate foreign languages, convert currencies with data detection from photos and videos.
Siri
Siri can now support shortcuts from your apps, with no setup required.
This update also means that you'll be able to send messages without going through the confirmation step, and you'll also have the option to send emojis with Siri. 
If you want to put a phone call on speaker or hand it off to someone else, Siri will now do it for you completely hands-free.
Dictation
We are happy to announce the arrival of one of our favourite features! Auto punctuation! Now, when you dictate on your device, dictation will insert commas, periods and question marks for you.
This new feature also allows you to insert emojis too!
Apple Pay and Wallet
Apple Wallet Key Sharing lets you securely share your keys with the people you trust, such as family members or friends via messages, mail, or WhatsApp. 
The Multi-stay hotel key function means now you no longer need to add a new key for every hotel reservation; a single key allows you to check in and unlock your room for all destinations within the same chain.
Home
Explore your home, rooms and accessories in a new way with the Home app. You now have a redesigned Home tab which lets you see all of your favourite accessories at once.
The New camera feature lets you set up to four different camera views in the Home tab.
Health
Do you need a reminder to make sure you're taking them at the right times? With the new update, now you can track your prescriptions and create customized alerts. 
You can also log when you've taken your medications from an alert, or from within the Health app.
Fitness
Now you don't have to have an Apple Watch to track your goals! The new IOS 16 update uses iPhone motion sensors to get an estimate of calories burned as well as hours slept, steps taken and distance travelled.
FaceTime
With FaceTime Calls on your iOS devices, you can move seamlessly to your Mac and vice versa. And if you're wearing a connected headset, it'll follow the call too!
Memoji
New to Memoji stickers gives the ability to include six new expressive poses! Memoji stickers can be used as contact pictures and now, you have three new options for contact stickers!
Photos
After downloading the new update, your Photos app will be able to detect duplicate pictures in your "Albums" folder so you can get rid of them and save space.
Now the Hidden and Recently Deleted albums are locked by default, but you'll have the option to unlock them using one of the authentication methods (Face ID, Touch ID or passcode).
How to update to iOS 16
If you're using an iPhone 6s or later, you can update to iOS 16 by going to Settings > General > Software Update. If a message says that your device is up to date, tap Install Anyway (available only if you have iOS 13 or later).
There are plenty of new features to get excited about in iOS 16. With so many new things to explore, it's easy to see why Apple calls it the "biggest release yet." 
If you have any more iPhone-related questions, or ANY tech relation questions, here at Techfident, we offer consultations, on-site support and installation, as well as supply and maintenance.
Our goal is to help you find the best IT solutions for your business – ones that make you feel confident in your technology decisions. Just let us know if you have any questions or concerns!  Don't forget to reach out to us at anytime.