What is a Factory Reset and Why is it Important?
How to Factory Reset a Laptop? Sometimes you can't figure out a problem with your laptop. When your device freezes or doesn't respond correctly, it can be frustrating as you search through apps and programs without much luck.
If it all other solutions don't solve the problem, you can always try a factory reset, which will restore your device to its original state.
Resetting a device to factory defaults removes all user data and reverts it to its original state. Or to be more precise, everything goes back to how it was when you first bought it.
Everything you've saved onto the device since you started using it will be erased, including contacts, photos, apps, cache and anything else you saved.
Obviously, it won't erase the device's operating system (iOS, Android, Windows Phone), but it will reset its apps and settings back to default and don't worry, even if you reset it multiple times, it won't damage your laptop.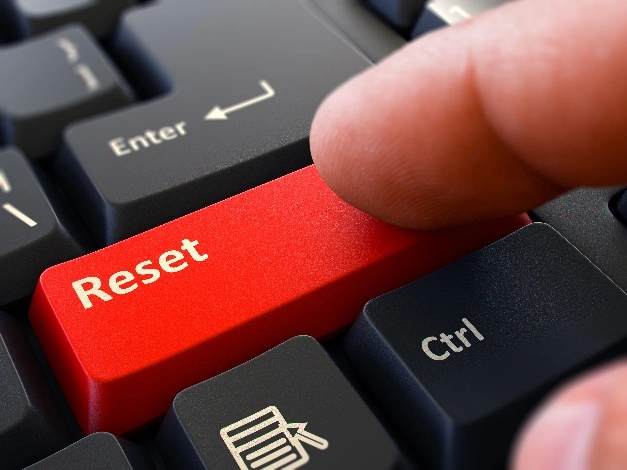 Why you would want to reset your device?
The last thing you want to do is keep your personal information on your PC if you are planning on selling, giving away, or throwing away your PC, so it is a good idea to do a factory reset before you do this.
You may also find it useful if you have problems with your laptop and think they could be data-related.
 So a factory reset could be worth doing if you are not able to pinpoint the problem. However, this is only if you cannot fix it by removing the application or service that is causing the problem.
In today's world, viruses and malware are everywhere. Factory resets will get rid of most viruses and malware. By resetting your operating system to its original state, you can get rid of pretty much all viruses and other malware.
Alternatively, you can reset Windows to get a fresh start without any extra programs or files, improving performance and reclaiming drive space. 
Remember, before you reset your device… 
Make sure you back up everything. There is no way to stress this enough because once you reset your laptop, all your information has been lost and cannot be recovered. You never know when you might need something later. 
The good thing is that once you have made the backup, you can restore your computer to its state when you made the backup.
How to factory reset your Windows 10 Laptop
If you are using Windows 10, get started by opening up Settings. Click on the Start menu and then select the gear icon in the lower-left corner of the screen. 

The Settings app can also be selected from the list of apps on the home screen. 

Once you are in settings, click

Update & Security and then Recovery

. 

You will then be able to select Get started under the Reset this PC section.
How to factory reset your Windows 11 laptop
In Windows 11, open the

Settings

menu and select

System

Then click on

Recovery

.

Or you can also go from Settings, then

Windows Updates

and from there click

Advanced Options

which will also take you to

Recovery

Either way, it will take you to the same place. You can then click

Reset

PC. 
Keep your files? Or Remove Everything?
When you click Reset, you will be given a choice to either Keep My Files or Remove Everything
Keep my files
You should use this method if your Windows laptop crashes often or has operating system problems. And you're planning on keeping your laptop.
It won't erase your files, but it will delete your installed apps. Basically, you have to reinstall them if you want to use any of them again. 
For paid software like MS Office or your security software, this is especially important. If you don't have your installation disks, keep track of your unique software licence codes You'll need them to start using your paid apps again
With this option, you can feel confident that your personal files are safe, but your system files are being replaced.
But we recommend backing up your files regardless before you reset your PC. Once the process has been completed, you'll need to manually reinstall the apps and programs you've uninstalled. 
Remove everything
This option removes everything from your PC, you will be able to install Windows 10 from scratch. One advantage of this method is that this will speed up your computer, but it also requires restoring your files and apps.
It will mean copying the files back over from a hard drive, as well as reinstalling the apps or programs from square one if they need to be reinstalled.
During the process, you will see an option called Remove files and clean the drive which you can choose. Similar to data shredding software, this performs additional data wiping. If you're getting rid of the PC or giving it or selling it to someone, this is the option to go for
Have more questions? Our team at Techfident is here to help with all your technical needs. From consultation and support to supply and installation, Techfident has a wide variety of tech-related offerings.
We believe that our customers can be confident in their technology when they make the right decisions for their business. That's why we offer innovative IT solutions at competitive rates.
Don't hesitate to contact us with any questions or concerns, and remember that we want you to feel comfortable exploring your IT needs by stepping outside your comfort zone.