What Hardware Do I Need to Mine Crypto? (Get Started Today!)
What Hardware Do I Need to Mine Crypto?
Just like any other business, mining crypto such as Bitcoin needs to be done a certain way, and you also need the right equipment. For mining crypto, this means making sure you have the right computer hardware, but it isn't as challenging as you might think. As a general rule, below is a list of equipment you'll need to mine crypto, which we'll go into in more detail in a while:
Aux fans
Central processing unit (CPU)
Frame
GPU risers
Graphics cards
Motherboard
Power supplies
RAM
SSD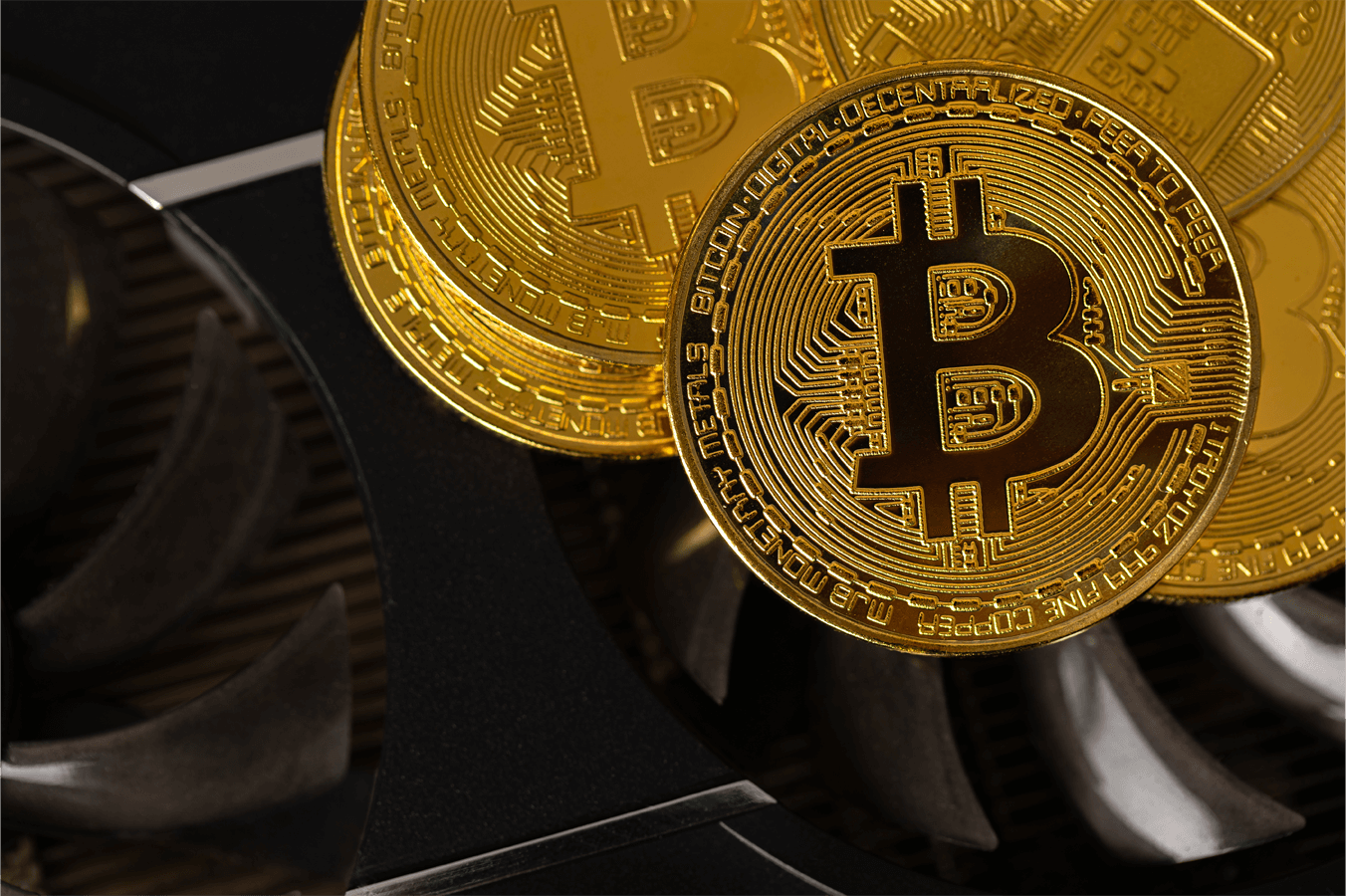 Aux Cooling Fans
If you live in a warmer or more humid climate, you'll definitely want to have cooling fans for your computer. These auxiliary fans are installed to keep the GPU much cooler, and they make a big difference. Some of the mining rig frames and cases already come with fans that have been preinstalled, but these fans are not often of high quality. For mining crypto, it's important to have high-tech, effective fans to guarantee that your GPU remains cool at all times, so make sure you buy good fans if the preinstalled ones aren't that good.
Central Processing Unit (CPU)
The main thing you want to do before choosing your CPU is consider the type of motherboard you'll be using. The CPU must match the required specs of the motherboard you use, and the type of mining rig you'll be building also makes a difference. Most mining rigs work well with either a Pentium or Celeron processor, although if you're going to use the rig as a mining and a PC/gaming rig, you might want to consider something like the i5 unlocked, which may cost more but will be worth it in the end.
Frame
Mining rig frames come in two main types: open-air and closed air. Many people prefer the open-air rig frames because you get the ultimate cooling capacity with those. That being said, closed-air frames should be chosen if you're concerned about things such as dust and pet hair getting into the mining hardware you've chosen. Both types of frames are appropriate, of course, so choosing the right one is important because it can make crypto mining a lot more interesting and even fun.
GPU/PCIe Risers
The main thing to remember about GPU risers is this: you usually get what you pay for. Research these devices before you decide which one to purchase, and if you do end up buying inexpensive ones, it's best to go ahead and get a few of them just in case. When it comes to problems with mining rigs, most complications come from the risers you've chosen, so if there's any way you can go ahead and pay a few dollars more for some good risers, it's always best to do so, and it will be well worth it in the end.
Graphics Cards
When it comes to graphics cards (GPUs), finding good ones at a good price is what you want to do first, but this doesn't mean you necessarily need a set-up that includes, for instance, 19 GPUs. Instead, you'll find that most builds utilise 6 to 8 GPUs, which is plenty enough for great performance and stability. Some mining rigs are also made with 1 to 2 GPUs and mine even when the computer is not being used using tools such as Kryptex to use your PC's processing power for crypto mining. Graphic cards may not seem important if you have previously been researching CPU mining or have little knowledge as to how crypto is mined, but they are considered very important by most people.
Motherboard
Mining motherboards should be researched thoroughly, but keep in mind that you'll only need one. Base your decision on the BIOS setup, overall performance, and of course, the cost. Keep in mind that to get the right CPU, you'll have to consider your motherboard first, but the good news is that there is a huge selection of good motherboards to choose from now. You should research different motherboards to make sure the specs are right, but that shouldn't be difficult, either.
Power Supplies
The power supplies (PSUs) are important with mining hardware because let's face it, GPU mining is very power-hungry. Look for a minimum of 1,000 watts if you expect it to be powerful enough to operate the hardware, unless your computer is super small. Indeed, keep in mind that crypto mining requires a computer with a lot of power, and 1,000 watts or more is what you'll need every time. Not all power units are the same, so make sure you check each one out before buying it.
RAM
Just like other mining hardware pieces, you have to consider what type of motherboard you're using first. You'll have to read the specs on the MOBO before doing anything else, but the good news is that most mining motherboards will support DDR4. If you're wondering what size RAM you'll need, consider this: 4GB of RAM is perfect for Linux operating systems, while 8GB is recommended for Windows 10. These numbers are relatively low, so it shouldn't cost you a lot of money to get what you need.
SSD
Your solid-state drive, or SSD type will depend mostly on the operating system you're using. If you're using Windows 10, you'll need a minimum of 120GB of disk space on your computer. If you use a Linux system, you can go with a 60GB SSD. If you're using anything that is OS, for example, hive or simple miner OS, you can even use a 16GB flash drive if you like. These numbers apply only if you have a rig that is specifically made for mining, which of course, you should be using anyway.
Want To Buy Some New Tech?
Browse through hundreds of our products from trusted suppliers such as Apple, Dell, Samsung & more!
Leave your details, and we will call you.
Take a look at
our services.
Get in touch.
We'd love to hear from you.
Give us a call, send an email or drop us a note and we'll call you back.