Understanding USB connectivity, what they offer, what's right for you and your business?
Just about every peripheral made now comes in a USB (Universal Serial Bus) version. USB connectivity is a convenient way to connect a whole host of hardware, from smart phones, tablets, digital cameras, PCs, laptops, notebooks, keyboards, mice, desktop accessories, printers, scanners, switches, routers, modems, network connections, displays, webcams, storage devices, speakers, telephones, video phones and a lot more.  
Let's face it, gone are the days when it used to be clear and just USB. Now we have USB-A, USB-B, USB-C and combine that with Gen (Generation) 2.0, 3.0, 3.1, 3.2 etc… it can appear to be confusing but the reality is, it doesn't need to be. As long as you know two things: connection type and speed. Easy!
So here you go, you're guide to USB past and present (for now anyway).
Connection type
There are three main ones, which are:
USB-A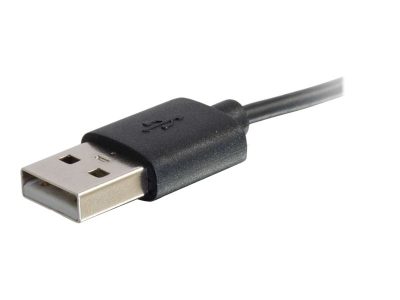 The one we all know and love and has been around since the beginning of USB. Rectangular and can only be inserted one way up. You know the type.
USB-B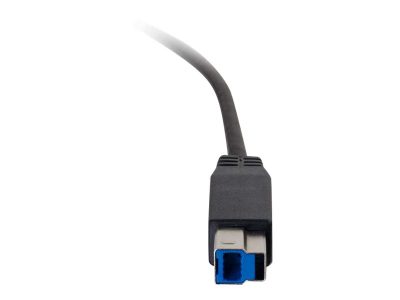 Less used but also been around for years.
Squarish in appearance, you have most likely come across this and seen it on the back of a printer.
USB-C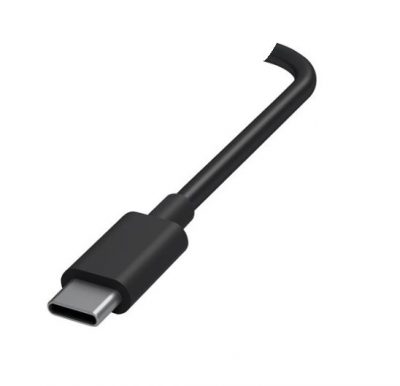 This one is the future, been around a few years now but nowhere near as long as USB-A or USB-B. Oval in shape, can be inserted either way up.

Commonly used with Apple Macbooks, known as Thunderbolt 3 (Thunderbolt 1 and 2 have been limited to Apple devices). 
USB-C and Thnderbolt 3 connectors may look the same but there are differences; Thunderbolt 3 can present video on two 4K displays or one 5K screen, while USB–C is limited to a single 4K display. The other major difference between the two is that Thunderbolt 3 supports daisy chaining of connected devices, allowing for a single port on a computer to be used.
Thunderbolt 3 has all the features of USB-C, but USB-C does not have all the features of Thunderbolt 3. The latter has significantly better performance.
USB 101 done! Let's move onto the next topic.
Speed

No need to overcomplicate anything here with Gen 1, Gen 2 and so on… All you need to know is speed of data throughput so here are the facts:

USB 2.0 – 480 Mbps
USB 3.0 – 5 Gbps
USB 3.2 Gen 2 (previously known as USB 3.1) – 10 Gbps
USB 3.2 Gen 2×2: formally known as USB 3.2, it's the newest and fastest spec, promising speeds at up to 20Gbps (by using two lanes of 10Gbps at once)
Because we mentioned Thunderbolt 3, this offers 40 Gbps 
That's it! Class dismissed.
What's on the horizon for USB?
Towards the end of 2020 (best guess), there will be a new USB connector in town; USB 4.
USB 4 appears to be straightforward enough, It will use the USB-C connector and boast transfer speeds of up to 40 gigabits per second (Gbps), whilst offering all the goodness available from Thunderbolt connectivity.
If you're bored and really want to know about the terms that the USB geeks have used and are using, take a look at below:
| Current Name | Old Name | Original Name | SuperSpeed Name | Max Data Speed |
| --- | --- | --- | --- | --- |
| USB 3.2 Gen 2×2 | n/a | USB 3.2 | SuperSpeed USB 20Gbps | 20 Gbps |
| USB 3.2 Gen 2 | USB 3.1 Gen 2 | USB 3.1 | SuperSpeed USB 10Gbps | 10 Gbps |
| USB 3.2 Gen 1 | USB 3.1 Gen 1 | USB 3.0 | SuperSpeed USB | 5 Gbps |
| USB 2.0 | | | | 480 Mbps |
To make it easier when trying to find the various USB options or to discuss your requirements, always feel welcome to drop us a message or call.
Resources:
https://cnet.com/how-to/usb-3-2-explained-making-sense-of-current-and-confusing-usb-standard/
Leave your details, and we will call you.
Take a look at
our services.
Get in touch.
We'd love to hear from you.
Give us a call, send an email or drop us a note and we'll call you back.