Most Common Computer Hardware Problems & Solutions
Most Common Computer Hardware Problems & Solutions
When computers are built, they have a protective case because the components need protection from dust, moisture, and other elements that can damage them. Despite that protection, there can be problems that you need to identify and fix.
Take a look at some of the most common computer hardware problems & solutions.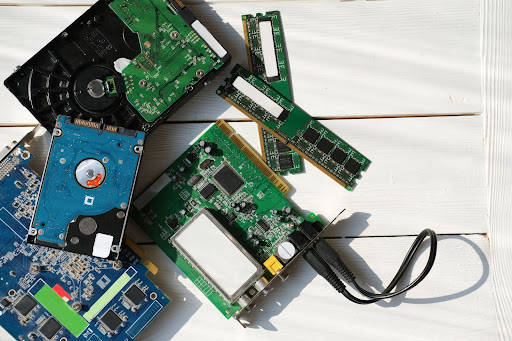 1. Your Computer Won't Turn On
One common problem is that you can't turn your computer on. This can occur for several reasons.
The first reason your computer may not be turning on is because of an issue with the power supply. 
If you are using a laptop, your battery could be out of charge, so you can try plugging it in and charging it. 
You could also try using a different charger because the one you have could be faulty. Look to see if there is an indicator on the charger that lets you know if it is functioning correctly. 
You can also try plugging it into a different outlet. If none of these solutions resolves the issue, you may need to take it to a technician for repair. 
If your computer does have power, you should check to see if your monitor is working – it could be that the PC is powered, but the monitor isn't connected.
You can try to disconnect it and then reconnect it – if that doesn't work, try using a different monitor so that you can rule it out as a cause. 
If you have a laptop – your display could be stuck in sleep mode. You can try shutting it down by holding the power button for five seconds and then starting it up again. The best thing to do is to try and disconnect any externally connected devices (such as a wired keyboard/mouse or USB) and try again.
2. You Have a Slow Internet Connection
It can be irritating to have a slow Internet connection. Luckily, this is usually an easy fix. You could either have an internal or external issue. 
The first solution is to restart your modem. All you need to do is turn it off for a few minutes and then turn it back on.
If that didn't work, you might have a weak Wi-Fi signal. You can try moving or repositioning your router. Make sure that you close any background software that is running as well. 
If those fixes fail to work, you may need to call your Internet service provider. They will troubleshoot your signal and help you figure out what to do. 
3. Your PC Is Slowing Down
Another common problem is that your PC is slowing down. You click on an app, and it feels like you are waiting a lifetime for it to load. 
This is common with older computers, but you need to look for solutions regardless. 
First, try to find the programs that are using too much of your computer's memory and processing power. Use the Task Manager to find out which programs are using a lot of memory, and then close those that aren't in use. 
You can also disable the start-up program, which can also be viewed within the Task manager – disable any programs you don't need. 
Another issue could be that you have malware or adware on your computer. This happens sometimes – malware most often comes from infected links on the internet. 
Run a scan and see if it detects any spyware or adware. Often, it can remove them or at least diagnose the virus.
3. Cases and Covers
It is easy to find a great used PC case or cover. You should consider how sturdy the frame is – if it looks like it is in good shape, it probably is. 
There is no need to test cases or covers in the same way you might other parts. Just make sure that they don't have broken parts.
4. Your Hard Drive Is Noisy
Most of the time, the hard drive is silent with a few sounds from time to time. However, if you start hearing noises all the time, especially clicking, squealing, or grinding, you may have a hard drive that is failing. 
First, you need to make sure that the sound is coming from the hard drive. You can unplug the data cables and the power from the hard drive and then reboot the system. 
If you don't hear the sound, you will know that the problem lies with your hard drive. You can also explore the issue further by using hardware diagnostic software – which is often included with many PCs or available for free download on the internet.
5. The Fan on Your Computer Isn't Working
The fan is important as it keeps the CPU cool so that the components don't overheat and become damaged. 
It is common for fans to stop running when the computer is cool – but if your fans are not running whilst it has been on for a while and is hot, you may have an issue with your cooling system. 
Most of the time, the motherboard is responsible for the problem. The fan may not have been installed properly or there could be a problem with the wiring. 
To test this, you should connect the fan to an external power source to see if it still works – so that you know whether it is the fan or the motherboard which is malfunctioning. 
The fan might have dust on it, in which case you can simply clean it off. Another possibility is that the bearing on the fan is stuck or that the fan has broken.
If you're not tech-savvy, you may need a professional technician to help you if the fan needs replacing.
6. Your Computer Is Freezing
Sometimes, you will have an older computer that freezes. This usually happens when the computer doesn't have enough memory or processing power to function. 
However, your computer will slow down long before this happens, and you should get it assessed when you first notice a decrease in performance – before it completely breaks down. 
Final Words
Many different things can go wrong with your computer, so it is vital to understand some of the most common computer problems that can occur. 
Knowing what is causing an issue and how to fix it can save you time and money – but it is not always the best way to handle an issue. Some problems are more complex and require a specialist to analyse the issue.
Sometimes, it is as simple as a cable connection, while other times you may need to send it away for repair.
Want To Buy Some New Tech?
Browse through hundreds of our products from trusted suppliers such as Apple, Dell, Samsung & more!
Leave your details, and we will call you.
Take a look at
our services.
Get in touch.
We'd love to hear from you.
Give us a call, send an email or drop us a note and we'll call you back.