How to make a PC quieter
Modern PC's can get noisy mainly due to the fan which kicks in when the CPU temperature is too high. There are many factors which contribute to a noisy computer fan, in this blog article we will talk you through the steps you can take to make your PC quieter. 
1. Replace old fans 
Replacing fans is a pretty cheap and easy way to get rid of PC noise. There are a huge variety of fans on the market which can be easily swapped into your PC. You should ensure that you are buying the correct sized fan to fit in your system case. 
Here are some of fans we have available in our online shop: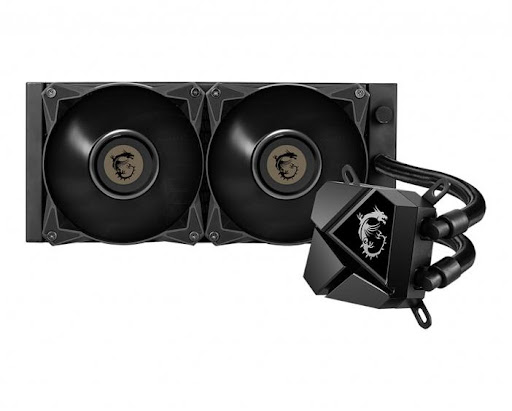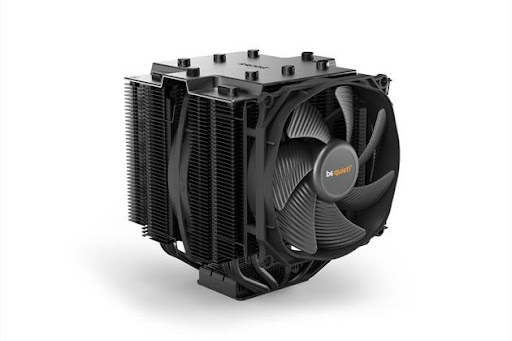 be quiet! Dark Rock Pro TR4 Processor Cooler 120/135 mm
Dark Rock Pro TR4 offers immense cooling performance of 250W TDP and virtually inaudible operation. Excellent for high-end systems and demanding workstations.
2. Switch over to an SSD 
SSD (Solid-State Drives) use circuits instead of discs to store data. The fact that there are no moving parts can ensure reduced noise to your PC. Swapping out your hard drive for an SSD will not only reduce noise but also upgrade your computers storage space. 
Here are some SSD's which range from £20 to around £150. 
3. Add sound insulation
Some computers come in cases which haven't been built with acoustics in mind. Using sound insulation foam you can plug up unused fan mounts of place along the side panels. If you are going to add sound insulation you must ensure that the foam is suitable for electronics. 
As well as this, you must ensure that you still have essential airflow getting to your PC.
4. Check your fan mounting and dust build-up
If your fan is loose or you have a build-up of dust this can cause your PC to make a lot of noise. A simple clean out could be all you need to get your PC noise back to normal. Below are the steps you can take to clean your PC safely.
To do this: 
Carefully remove the side panel of your PC to check attachments

Tighten anything that could be loose 

Check the base of your PC and ensure the feet are rubberised and on a flat plane

Clean the whole PC out using a soft brush and air can

Ensure you clean all dust filters and heatsinks 
5. Lower fan speed
Lowering the speed of your fans can be done in the BIOS (Basic Input/Output System), which houses your PC's CPU, RAM, storage and ports. In the BIOS is a graph-based fan control which allows you to set the speed based on temperature for each fan. 
You should only do this if you can ensure that your PC will still be running at a reasonable temperature. Your processor should be no higher than 50 degrees Celsius when idle and still stay below 70 degrees when at load. 
6. Add fan controllers 
You can adjust your fans to only fire up when your PC is working really hard. If you can reduce spinning this can really bring noise levels down. One way to do this is to enable 'smart fan mode' which automatically adjusts fan speeds based on the CPU and system temperatures. 
Another way is to use external fan controllers which come with dials and screens, allowing you to directly connect to your PC's fans and power supply.
7. Change your power supply 
Power supply can cause a lot of noise within your system. Replacing a power supply is easy but can be quite expensive. 
If you choose to purchase a new power supply, you should first ensure it will have enough power to run your components.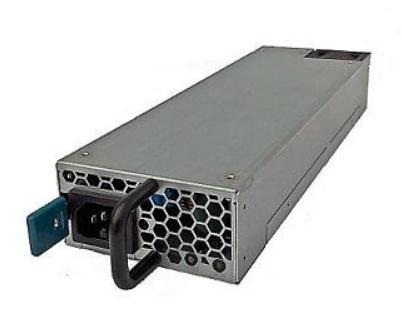 Extreme networks 10941 power supply unit
12.5 A input current

83 x 40 x 26 mm 

1.12kg
To look at power supply options click here.
8. Change your PC case
Some cases are better designed for quiet operation, for example a quiet case. These cases function by lining internal panels with sound-dampening materials.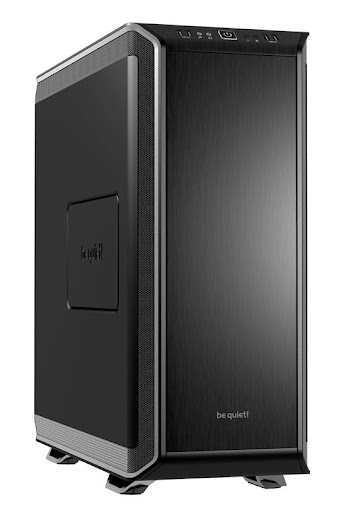 Here is one option – the be quiet! Dark Base 900 Midi Tower. This quiet case comes with a number of features such as: 
Relocatable motherboard tray 

Repositionable HDD tray with single HDD slots 

Three pre-installed 'be quiet!' fans

Effective full-circuit airflow system with noise reducing vents

Water cooling 

Sound insulation
9. Remove non-essential moving parts
PC's can have a variety of moving parts including hard drives and optical drives. These 2 pieces of hardware should not be moving when you are using them. Removing your optical drive could be an option to eliminate moving parts. You can purchase an external optical drive which you only connect when you need to use it. 
Here are a variety of optical drives which are cheap to purchase.
10. Keep your computer somewhere cool and safe
Where you keep your computer can have an impact on the noise it makes. The computer should be able to stand alone unobstructed and in a cool area to ensure nothing is blocking the exhaust or intakes. 
After following the above steps and making the required changes to your set up, you should have a much quieter PC and be able to get on with your work or gaming in peace.