How Much Storage Do I Need on My Laptop?
How Much Storage Do I Need on My Laptop?
When you're shopping for a new laptop, one of the first questions is how much storage space do you need on your Laptop? 
The truth is that this doesn't have to be a difficult question to answer once you learn a little bit about storage space.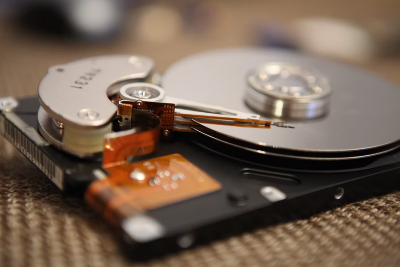 Don't Confuse it with RAM
Before you look into storage space, you need to know that it's different from random access memory, (RAM). 
RAM is the short-term memory your computer needs to give you access to certain programs on your computer.
Every time that you load a program, it is moved from storage to the RAM so you can access it a lot easier. 
RAM is also temporary, as it clears as soon as you turn off your laptop.
When you're comparing numbers for storage space and RAM, don't get the numbers confused. RAM and storage space are two completely different things.
How Much Storage Do You Need?
Many premium laptops, including Macbooks and many of the Dell computers, start with 256GB of storage space. Most people will find this more than enough storage space for their tasks.
You can get up to 1TB of storage with a laptop, but while it's tempting to opt for that much storage, it likely isn't necessary in reality.
After all, you have other options when it comes to adding storage to your computer. This includes using an external hard drive and choosing cloud storage.
If all you do with your laptop is browse on the Internet and watch a TV show now and then, 256GB of storage is more than enough. In fact, if this is all you normally do, you might be able to get away with only 128GB of storage.
This being said, if you store large files on your laptop, play a lot of games, or load a full TV series on your laptop, you'll need more storage space. After all, one film can use up roughly 1.5GB to 2GB of space, but a full TV series can be closer to 20GB of space and sometimes more.
It also depends on how many things you have stored on your laptop. Programs such as Photoshop, Adobe, Excel, and Microsoft don't take up huge amounts of space on their own, but if you put them together, they can indeed take up a lot of room.
In addition, if you're a video editor or a graphic designer, you'll likely need more room than just 256GB. Many of these professionals find that they need 512GB or even 1TB in order to store everything they need stored on their laptops.
If you aren't sure what you need, you can speak with computer experts who can help you decide exactly how much storage space is enough for you.
Make Sure That You Know the Types of Storage Available
In addition to learning how much storage you'll need, you should educate yourself on the types of storage now available. These include the following:
SSD (solid state drive). These are fast and reliable, which is why they're gaining in popularity. It is the most popular type of storage drive requested today.

HDD (hard disk drive). This is what all storage drives used to be. They tend to slow down laptops but will work if you're interested in external storage you can connect to your laptop.

eMMC (embedded multimedia card) storage. This type of storage cannot be upgraded later and is especially made for people who don't need a lot of storage space.

Hybrids. A combination of SSD and HDD, these types of storage are made to give you the best of both worlds.

Cloud storage. The biggest advantage of using cloud storage is that you won't need too much storage on your laptop.

Alternative storage options. These include CDs and USBs, both of which people rarely use these days for storage purposes.
Storage Needs for Gaming Computers
When it comes to gaming computers, things are a little different. While 256GB of storage space is appropriate for many people, gaming enthusiasts will need a lot more. Most experts recommend that you get a minimum of 512GB if you're going to load a few games, but you'll need 1TB of storage if you're planning to load several AAA games.
Each game on its own takes up quite a bit of space, but since most gamers like a lot of games on their laptop or PC, it is a good idea for them to choose a lot more storage space than average.
As far as RAM is concerned, an absolute minimum of 8GB of RAM is what most experts recommend if you're a gaming enthusiast. In fact, 16GB of RAM is what the experts think is best for gamers.
When you're using your laptop for gaming purposes, you need both a lot of storage capacity and enough memory so that the computer doesn't slow down as you're playing.
Some Final Thoughts
For most people, 256GB of storage space is enough for them to do what they need to do. This includes word processing, PDF programs, and basic computer functions. Gamers need more storage, as do people who regularly download large files or whose profession involves graphic arts or video editing.
The good news is that 256GB of storage is about average for most laptops these days, so it shouldn't be difficult for you to find it. The important thing to remember is to ascertain your needs ahead of time so that you don't get too little storage space, or even too much, in the end.
Want To Buy Some New Tech?
Browse through hundreds of our products from trusted suppliers such as Apple, Dell, Samsung & more!
Leave your details, and we will call you.
Take a look at
our services.
Get in touch.
We'd love to hear from you.
Give us a call, send an email or drop us a note and we'll call you back.