How Long Does a CPU Last?
How long does a CPU last?
The CPU (central processing unit) is the most integral component in many devices. You find them in computers, laptops, mobile phones, tablets, smartwatches, and even modern thermostats.
These chips are responsible for all the processes and operations carried out, and you might consider them the brain of your computing devices.
Since they are such a vital component in any computing device, it is natural that you might wonder how long they can last? The simple answer is that they do not often fail, but they can soon become outdated.
This guide will explore how long and why a CPU can last and explain how you can impact their lifespan.
How long will A CPU last?
A CPU will often last a long time, but it will depend on the situation and how the length of time impacts its usefulness.
Where an operation has low demands but high usage, a CPU can still last for many years. A good example is a cash machine that operates round the clock but carries out only simple repetitive processes that use little power.
In modern devices, CPUs more often become obsolete before they fail due to advancements in technology. Users are encouraged to upgrade to take advantage of faster speeds and more powerful technology.
If speed and power are not essential, users might use the same CPU for decades without any issues.
In many cases, it is not the durability of a CPU that causes the issue but the surrounding components that may wear out.
Why should I change my CPU?
Although we have explored that CPUs can last for decades, there are many reasons why your CPU will need to be changed or upgraded.
While the physical chip may still work, its limitations may prevent users from accessing the latest software or technology over the years. After ten years, many processors would be considered outdated or even obsolete.
Speed and power requirements have advanced quickly over the last few years alone. When it comes to gaming, 3D rendering or any software associated with graphics, a CPU will likely become obsolete after just three to four years.
The other reason for changing a CPU is damage. Whilst they are durable, they are also delicate, and exposure to heat is the most significant cause of failure.
Managing heat in computing devices is an ongoing issue as it will decrease the lifespan of your CPU and damage other key components such as your graphics cards, power supply, and solid state storage drives.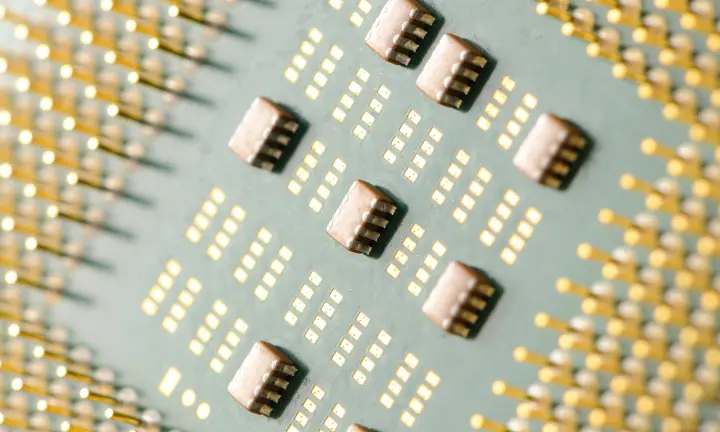 Problems with CPUs
Several issues can cause your CPU to be permanently damaged, although, in recent years, you are more likely to need an upgrade to cope with new technology before you cause any harm.
Thermal Throttling – Overheating used to be a major issue for CPU life. Fortunately, modern chips have inbuilt protection that triggers a shutdown of the processor if too much heat is detected.
Overclocking – This process of running your computer faster than it was designed to achieve is used to run advanced software on older machines. There was always a risk of CPU damage.
Modern chips include some precautionary limitations to avoid damage to your chip or motherboard. More often, your chip will become obsolete before being damaged by overclocking.
Overvolting – Using high voltages often goes alongside overclocking. Since modern CPUs are built to withstand higher clock speeds and voltages, you are unlikely to cause significant damage before you need to swap it for a more modern version.
How long do AMD processors last?
The manufacturer expects AMD processors to last for at least five years. In truth, they will probably last longer.
AMD processors have always run hotter than Intel, so it makes sense to focus on cooling if you are using an AMD processor.
One advantage for gamers is that AMD chips cope better with overclocking than Intel chips, although this will depend on specific motherboard sockets being accessed.
AMD Ryzen chips will have a maximum voltage of around 1.4V, and if that is exceeded, the lifespan will be significantly reduced.
How long do Intel processors last?
Intel claims that its chips will last for ten years, but even this is understated.
You can still get hold of Intel quad-core chips from 2006 that perform well in light gaming but remain a cheap option.
Even if overclocked, they appear to work well still, proving that the advertised lifespan is vastly underplayed.
How to Make a CPU Last Longer
Your treatment of your CPU will keep it working well and avoid causing damage.
If you need your CPU to work harder than it was designed to, there are ways to overclock a CPU without causing damage to allow you to run advanced software. Overclocking involves BIOS hacks and stress testing to keep temperatures and voltages within safe boundaries, which is best left to experienced users.
It would be best to prevent overheating in your devices by ensuring adequate airflow and keeping your fans free of dirt and dust. You should always use an adequate power supply and protect your device from power surges.
Your requirements for an upgraded CPU will probably occur before your CPU is damaged, so you might expect to change your processor when it becomes obsolete.
When should I upgrade my CPU?
Upgrading your CPU is not cheap, so carefully consider whether the cost will justify the increase in performance. It will depend on the nature of the processes you require your CPU to handle.
Indeed, if your computers have processors that are more than five years old, it may considerably impact performance if you upgrade.
It is not difficult to upgrade a CPU in a desktop computer, providing it is compatible with the existing motherboard and CPU cooler.
Sometimes you may need to upgrade other components to ensure you get the best out of the new processor.
Choosing a suitable processor for your needs may appear challenging. The number of processes, graphics requirements, 2D or 3D rendering options and simultaneous processing are all factors that impact the quality of the processor required.
If you need advice for your business about upgrading your CPUs or computers, contact Techfident for the best advice.
Want To Buy Some New Tech?
Browse through hundreds of our products from trusted suppliers such as Apple, Dell, Samsung & more!
Leave your details, and we will call you.
Take a look at
our services.
Get in touch.
We'd love to hear from you.
Give us a call, send an email or drop us a note and we'll call you back.