External Hard Drives/SSDs: Why You Need One 2021
External Hard Drives/SSDs: Why You Need One 2021
Finding a good way to back up your files is a must in today's world, and normally you can choose between a hard disk drive (HDD) and a solid-state drive (SSD). By most accounts, SSDs can store and access your data much more quickly and safely than HDDs can.
Let's take a look at the many reasons why you should consider getting a SSD for your PC today.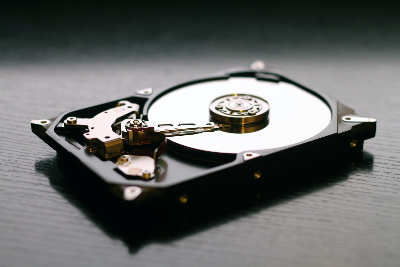 HDDs and SSDs: The Main Differences
Hard disk drives (HDDs) use spinning disks to read and write data and live inside of the computer. Data is stored magnetically on these devices.
HDDs are available in two common forms: 2.5 inches, which are normally used in laptops, and 3.5 inches, which are more commonly associated with desktops.
Solid-state drives (SSDs), on the other hand, store data in integrated circuits so there is no spinning disk. Because of this, SSDs can be as small as a stick of gum or even the size of a postage stamp.
SSDs are great for smaller devices such as extra-slim laptops or 2-in-1 computers. SSDs are more expensive than HDDs, even though their prices are coming down substantially in recent years.
There are numerous reasons why SSDs are better than HDDs. Below are some of those reasons.
They Are Faster
SSDs use electrical circuitry and don't have any physical moving parts. The result is a shorter wait time when you first start your computer and many fewer delays when you're opening apps.
Whether you're copying a large file, logging in, or waiting for apps to start up, this faster speed makes a big difference in how you feel about your storage drive. HDDs are simply much slower than SSDs in every way.
If you have a lot of time on your hands, this feature won't matter much, but most people consider a faster disk drive to be a huge advantage.
They Tend to Hold a Lot More Data
As a general rule, SSDs can hold a lot more data than HDDs. SSDs are available in capacities that range from 120GB to 30.72TB, whereas HDDs normally go up to only 20TB.
SSDs allow you to get much more work done per server, which means that it uses fewer devices but gets the same output as a HDD.
Because of this, SSDs come out ahead of HDDs when it comes to TCO, or total cost of ownership.
In addition, SSDs are more reliable than HDDs (mainly because they have no moving parts) and usually have a longer battery life since data is accessed much more quickly and the device is left idle for longer periods of time.
Since HDDs have spinning disks, they need a lot of power when they start up, which doesn't apply to SSDs.
You Don't Have to Defragment
Fragmentation of data on a HDD is commonplace. This is because the data is stored so that it isn't always contiguous.
The head that accesses the data has to jump around the disk constantly, which slows down access to the data. When HDDs start to fill up, the fragmentation gets worse.
SSDs, on the other hand, will gather up the data they need with the same speed every time. This means that you never have to run a defragmentation utility on a SSD just so it can perform better.
Other Advantages
Let's take a look at some of the other advantages that SSDs have over HDDs:
They are much quieter; again, this is because they have no moving parts.

They are much less likely to become damaged because there are fewer ways for that to happen.

They need less power because they are non-mechanical. This also means they can extend the life of your battery quite a bit.

Their prices are getting lower all the time. They are still more expensive than HDDs, but you can get a 2TB SSD for the same price that you paid for a 1TB just a few years ago and the prices are still coming down.
Let's face it; not a lot of people need 2TB of storage capacity, but if you do, the SSDs can accommodate you. When you're looking for the perfect drive to back up your data, cost should not be the only consideration.
All of this being said, is there ever a reason to choose a HDD over a SSD? As a matter of fact, the answer to that question is "yes."
Why Stick with a HDD?
If you have tons of storage space and/or you're on a budget, a HDD is likely your best bet. Accommodating a large amount of storage space on your PC drive can cost you quite a bit when you choose a SSD over a standard HDD.
Plus, if you have extra-large files because you're a graphic artist, video collector, or designer, using either a HDD or the cloud is the better option.
In addition, SSDs aren't always the best option for hardware-based encryption. The fact that SSDs just pull up the data regardless of where it is sometimes makes it hard to encrypt in hardware.
If you'd like the best of both worlds, go for a SSD as a boot drive and a bigger HDD for the extra storage you need.
The Bottom Line
When all is said and done, for quiet operation, resilience, and speed, you'll want to go ahead and splurge and get a SSD instead of a HDD. Even with the price, you'll find it well worth it in the end to go with this option.
SSDs use less power to operate, won't wreak havoc on your battery life like a HDD does, and allow for much faster access to data than a HDD. You also get a lot more overall storage space with a SSD in most cases.
When you compare a SSD to a HDD, the SSD comes out on top in most instances, unless you're just looking at the financial costs of the devices.
But even the cost isn't usually enough to make people choose the HDD over the SSD, especially once they get used to the latter and understand all it can offer the average individual.
Want To Buy Some New Tech?
Browse through hundreds of our products from trusted suppliers such as Apple, Dell, Samsung & more!
Leave your details, and we will call you.
Take a look at
our services.
Get in touch.
We'd love to hear from you.
Give us a call, send an email or drop us a note and we'll call you back.