Chromebook vs Laptop: Which Should You Buy in 2022
Chromebook vs Laptop: Which Should You Buy in 2022
Chromebooks and laptops are similar, but they're not the same computers. If you're trying to decide between one or the other, you've come to the right place – this article aims to answer the Chromebook Vs Laptop debate.
The truth is that deciding between a Windows laptop and a Chromebook will depend on several things, including what you'll be using it for. That being said, let's take a look at some of the pros and cons of each type of computer so you can decide for yourself which one is right for you.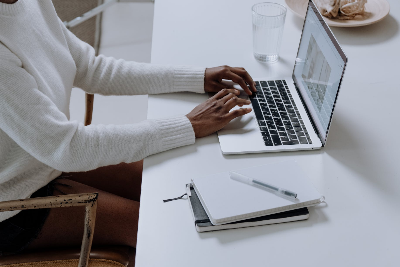 Windows Laptops: Pros and Cons
One of the biggest advantages of a notebook PC or laptop powered by Windows is its versatility. This means that you can run almost any app, use any browser, and configure numerous antivirus options, utilities, etc.
In other words, you can personalise a Windows laptop and make it just what you want it to be. But because of this, you might also be paying thousands of dollars for your laptop, especially if you'll be using it for video editing or gaming.
If you don't need more than the basics, however, Windows laptops can be very inexpensive. This is one of their biggest overall advantages over the Chromebooks.
Chromebooks: Pros and Cons
Chromebooks are usually simpler than Windows laptops and are usually cheaper than a comparable Windows PC. This is why so many classrooms use Chromebooks for both in-person and distance learning for their students.
The good news is that Chromebooks do much more than they used to, including Android apps and gaming in the cloud. Therefore, they are considered both productivity and entertainment devices today.
Google keeps adding more and more features to their Chromebooks, which is another one of their many advantages. And at certain times of the year, you can easily find these computers super cheaply.
More Specific Details – Chromebooks Vs Laptops
Now we'll take a closer look at some of the differences between Windows PCs and Chromebooks. Here are some characteristics of a Windows PC:
It runs on MS Windows 10 (and soon, Windows 11)

It runs Windows apps such as various MS titles and lots of third-party software

It is available as both a laptop and a desktop

It can be configured to accommodate basic productivity or more resource-intensive needs
Chromebooks, on the other hand, have the following traits:
They can run Linux (not impressive for a lot of people, but it's still there)

They are generally much simpler than Windows PCs

They are usually much cheaper than Windows PCs

They run Chrome OS but can run some Android apps as well
Chromebooks also look a lot like Windows PCs in many ways, with the main difference being that with the latter, you have numerous hardware choices such as a standard clamshell notebook, 2-in-1 Windows tablets and detachable keyboards, convertibles with 360-degree hinges, or a standard Windows tablet.
Nearly all Chromebooks are clamshells, although some convertibles are now available. If you want to use Android apps on your Chromebook, you might want to opt for the Chrome OS tablet instead of the basic clamshell design.
In the Beginning
Chromebooks came out in 2011 but have improved greatly in their first ten years. At first, their reputation as a cheap PC that was also cheaply made was well deserved, but that is certainly not the case today.
In fact, even a Chromebook's basic capability is more than enough for many people's needs.
One thing to keep in mind, however, is that with a Chromebook, it is difficult to run the full MS Office software. You can choose both web-based and Android versions of Office via the Chrome and Google Play stores, but if you want a specific Mac or Windows application (and there isn't a suitable web or Android app substitute), you probably should avoid the Chromebooks.
This also holds true for people who need video- or photo-editing capabilities. For these people, a Windows PC will work much better.
That being said, today's Chromebooks are great for streaming game services such as Nvidia GeForce Now and Google Stadia. With a higher-end Chromebook, you can even install and play Linux games if you like.
If you do buy a Chromebook, make sure that you find out about the Auto Update Expiration date (AUE). If you purchased a Chromebook in 2020, you'll generally have seven or eight years to enjoy the device, but you need to check that date to be sure. 
In fact, you can check these dates with Google before you buy your Chromebook, and this is highly recommended.
Then there is the issue of online versus offline usage. Many Chromebooks aren't good choices if you're not going to be online most of the time.
That being said, Google now makes it a lot easier for Android users to use their mobile phones as a way to get instant mobile hotspots so that Chromebooks and Android devices can work together.
What About the Prices?
Chromebooks are usually smaller and lighter than a laptop, and they usually have low hardware requirements. Because of this, they are generally much cheaper than a Windows PC. 
In fact, you can still get a good Chromebook for around £145. This cannot be said of a Windows PC.
On average, if you want more features or faster performance, you should plan on spending £290 to £360 or more for a Chromebook and around £500 or more for a Windows laptop.
If what you need to do can be done in a web browser or with either web-based or Android apps, you might as well go with a Chromebook, especially if your budget is a concern. But the more you need from your computer, the more you'll have to consider a Windows PC.
Conclusion – Chromebooks Vs Laptops
Determining what your needs are is the first step to deciding between a Chromebook and a Windows laptop or desktop. Going over each feature one at a time will help you determine which of these computers will work best for you.
Keep in mind that for business purposes, a Windows PC is likely to better meet your needs than a Chromebook. Nevertheless, Chromebooks are getting better and better when it comes to their features, so this could change by the time you read this.
Want To Buy Some New Tech?
Browse through hundreds of our products from trusted suppliers such as Apple, Dell, Samsung & more!
Leave your details, and we will call you.
Take a look at
our services.
Get in touch.
We'd love to hear from you.
Give us a call, send an email or drop us a note and we'll call you back.