What are the best new features in Windows 11?
Windows has announced an update to Windows 11 last month in September 2022 which you can learn how to download here. 
This update contains various functions including a revamped taskbar, enhanced app organisation and widgets to name just a few. 
This article will outline the best new features of this Windows 11 update & how they can add value to your Windows devices.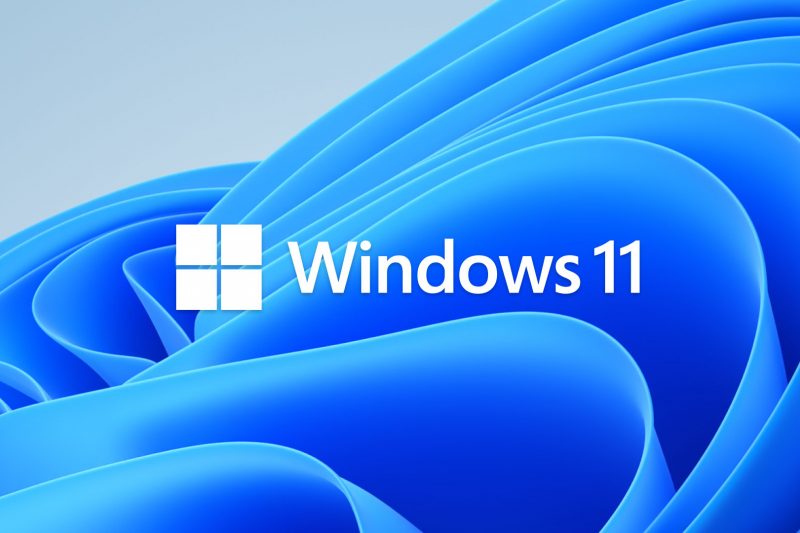 1. A newly designed Microsoft store
The new Microsoft store now supports Win32, .NET, UWP, Xamarin, Electron, React Native and Java. Previously it has been known that using the Microsoft store has not provided the best user experience, however with this new update usability is much improved. As well as increased usability, the new Microsoft store can now run Android apps (powered by the Amazon store)! 
2. New start menu
If you are a regular user of Microsoft you'll be familiar with the classic start menu. Microsoft 11 shows a redesign of the start menu which now sits at the centre of the taskbar. The menu now has pinned and recommended apps as well as quick access to apps you have recently installed to enable faster usability. 
This is definitely one of the best parts of the Windows 11 update – however if it is not to your taste you can easily switch back to the old Windows 10 start menu. 
3. Windows 11 widgets
This feature is similar to 'Today view' in Apple's iOS 15 update and shows you a variety of information including the latest news, personal photos and the weather forecast of the day. You can add and adjust your options to personalise your widgets panel or disable the panel altogether if it is not a feature you like.
When using a tablet the widget panel will fill your whole screen making for easy access to all your personal interests even including stock prices and the most recent sports scores. 
4. Focus sessions
This is a fantastic new feature of Windows 11 which allows you to set timers, take breaks after long working hours and keep track of your daily progress. As well as this you can easily link your Microsoft To-Do list and even Spotify! 
Focus sessions is also available as a widget for your desktop enabling you to see your progress quickly. This update can help boost your productivity when working – see this related article to find out how to use focus sessions in more depth.
5. Multiple virtual desktops 
This is a great new feature for those who use their device for work and personal use – you can now have multiple desktops. The desktops can be managed using the desktops icon on the taskbar or using the Windows + Tab shortcut. You can also change the background of each individual desktop, rename them and drag apps between desktops. 
This update hugely enhances the overall usability of Windows devices, especially when you want to keep things separate. 
6. Access to pinned items from the Taskbar with keyboard shortcuts
This is a nice quick update which can be used by holding the Windows key + a number key – the number will depend on the position of the pinned program in the taskbar. This will allow you to open programs faster than ever before.
7. Teams is now on the taskbar 
Microsoft Teams has seen huge growth and praise since its launch in 2017 and is now an integral part of many peoples working day. The addition of Teams to the taskbar now makes for easy access to chat with friends and family as well as work colleagues. This is now essentially the Windows equivalent of Facetime/iMessage for iOS users.
8. Voice typing feature 
This feature can take all the effort out of working and is easily accessed using a simple shortcut (Win + H) which allows you to dictate whatever you wish to write. The update also shows an improvement to the voice recognition algorithm, even supporting automatic punctuation! 
This link from Microsoft can walk you through the best ways to use this feature.
9. New 'Your Phone' app
The Your Phone app has been redesigned and now allows you to interact with your Android apps directly on your PC – even allowing you to pin them on your taskbar! 
Some other new features from the update include
Viewing and interacting with your most recently taken photos (up to 2000) 

Making and receiving calls on your PC

Copy & paste between your phone and PC
10. Advanced gesture controls 
The new advanced gesture controls allow you to customise 3 and 4-finger swipes according to your preference! Some of the options include access to Tasks, switching desktops and opening  apps. 
This update makes for much more smooth gesture control than with Windows 10 and again increases the usability of your Windows devices. 
Microsoft has provided a guide to see how to use some of the new features like a pro which are filtered by category.
You can shop the latest Windows 11 products from our online shop. 
At Techfident we also provide Microsoft 365 business solutions to help your business improve cybersecurity, reduce costs and empower your team to work from anywhere.