Best Graphics Cards for Crypto Mining 2021
Best Graphics Cards for Crypto Mining 2021
When you're mining cryptocurrency, you'll want to have a good graphics card for your computer, and they are much easier to find than you realise. After all, the crypto mining process is an intensive one, and not just any graphics card will work. While your typical graphics card is high-quality and reliable, it may not be good enough for crypto mining, which requires a lot more power and work from your GPU. This is why it's best to do your due diligence and research various graphics cards so that you can find the one that is right for you.
The thing is, once you research your options, it becomes clearer which graphics card to choose, and below are some of the best GPUs on the market today.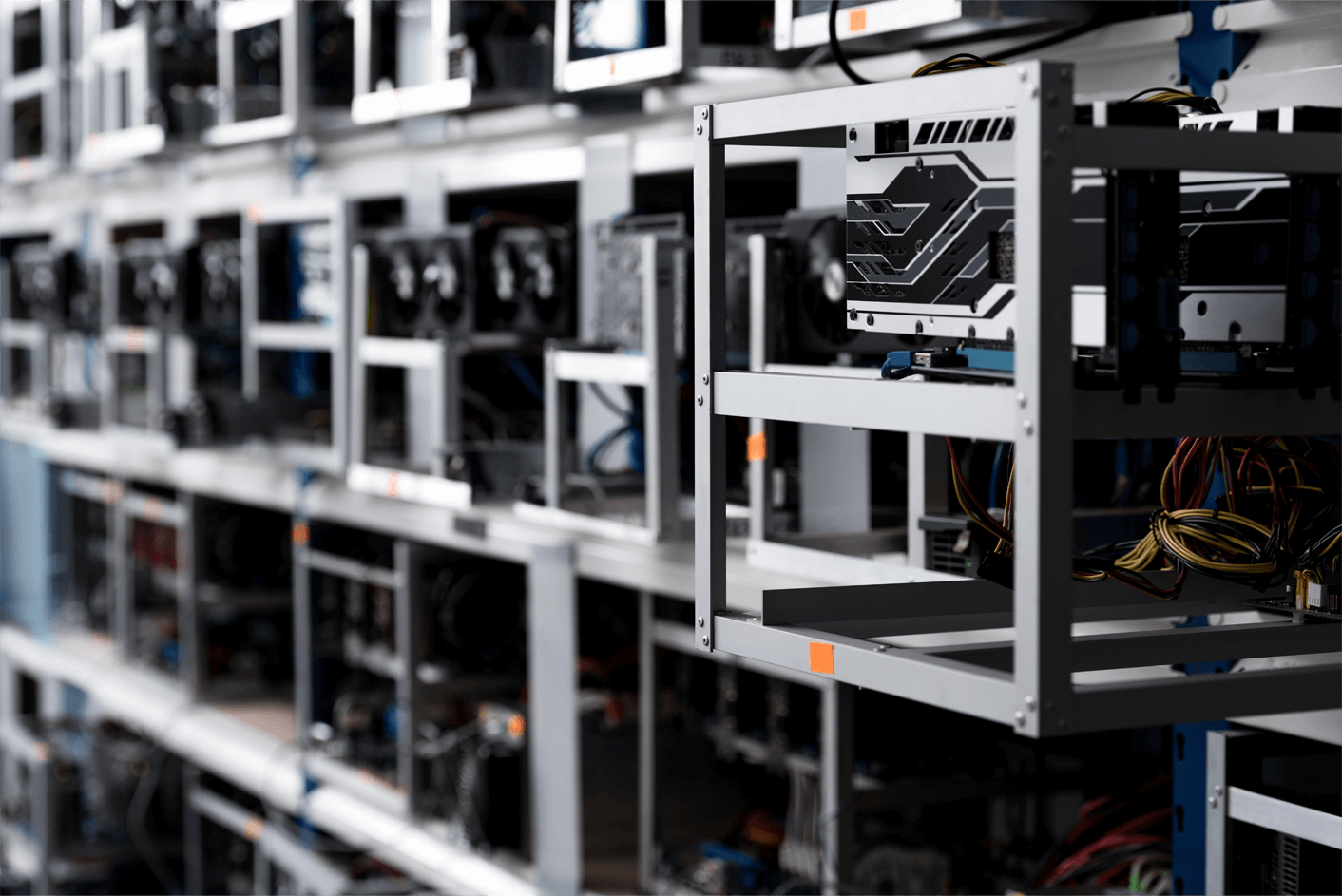 Good for Those on a Budget: AMD Radeon RX 5700 XT
If you're a beginner when it comes to crypto mining and you're on a budget, the RX 5700 XT is definitely a graphics card you should consider. This particular model isn't one of the best cards made by AMD, but it is a great model that works very well when crypto mining is your main objective. Its features include DLSS 2.0 and an average hash rate of just below 55MH/s, which is very much like the 3060 Ti but it comes at a much lower price. You get 8GB of GGDR6 VRAM, very efficient performance, and 225 watts of power to complement its other abilities. 
But of course, it is the 5700's ability to handle crypto mining tasks that makes it so popular when it comes to this feature. Yes, you could choose the RX 6800 instead, but it will cost you a lot more and give you almost the exact same features as the RX 5700.
Best Overall Graphics Card for Crypto Mining: NVIDIA GeForce RTX 3060 Ti
This GPU is not the fastest one in the company's collection of graphics cards, but you can't beat it when it comes to return on investment (ROI). If you're not all that interested in 4K gaming and want something better than the RTX 2080 Super when it comes to performance in both 1080p and 1440p gaming, this is the graphics card for you. And when it comes to mining crypto, it is still better than the 2080 Super in both efficiency and overall performance. The hash rate is only 60MH/s, but it is affordable and offers 8GB of GDDR6 VRAM, 200 watts of power, and 4,864 CUDA cores.
When it comes to this graphics card, don't think that you can't enjoy great gaming capability, because you can. Still, it excels at crypto mining; therefore, this is what it will be most-appreciated and useful for.
Best Overall Performance for Crypto Mining: NVIDIA GeForce RTX 3090
This graphics card is excellent for both gaming and crypto mining; in fact, you'll be hard-pressed to find a graphics card that gives you better returns, even though it is a bit on the pricey side. You get what you pay for, as they say, and this GPU offers perks such as a 121MH/s hash rate, 350 watts of power, 10,496 CUDA cores, and 24GB of GDDR6X VRAM. It renders in real time and therefore boosts frame rates even while frame rates are coming out at a very high and powerful resolution. Even after you take into account your electricity usage, you could still possibly pull well into the three digits every month if you pay attention to what you are doing.
Best Budget NVIDIA: NVIDIA GeForce GTX 1660 Super
The NVIDIA GeForce GTX 1660 Super graphics card is specifically designed to be budget-friendly, which is why it doesn't offer fancy features such as DLSS or dedicated ray-tracing cores. Still, it is great for people who live in an area where electricity costs are high because it has a hash rate of 26MH/s and a power draw of around 125 watts. Most importantly, this GPU is perfect for both gaming and crypto mining capabilities, and you can even let it run continuously and still save yourself some money.
You also get a high bandwidth of 336GB/s and 6GB of GDDR6 VRAM, not to mention 1,408 CUDA cores and a low power draw. For the price, which is under £700, you get a lot in return with this graphics card.
Best Budget AMD: AMD Radeon RX 580
Priced at under £300, the AMD Radio RX 580 graphics card is perfect for all types of crypto mining enthusiasts. With a full 8GB of GDDR5 VRAM, you'll have enough memory to run mining programs such as Nice Hash and many others.
With this GPU, you may get a lower rate of return and a higher power draw, but you also get a hash rate of 28MH/s and 185 watts of power. It is an excellent graphics card for mining, but you might want to avoid buying a lot of them if you think that mining earnings will continue as they are now for a while.
Conclusion
When you're looking for the perfect graphics card for crypto mining, you certainly have a lot of them to choose from, but once you determine exactly what your needs and expectations are and how much you'd like to spend, the decision should be much easier to make.
Graphics cards are an important feature to have when you're crypto mining, and whether you're a beginner on a budget or you're looking for the absolute best GPU on the market, it may not be easy to find in today's market due to the mass shortage and back-ordering due to the increase in popularity of crypto mining in recent times.
Want To Buy Some New Tech?
Browse through hundreds of our products from trusted suppliers such as Apple, Dell, Samsung & more!
Leave your details, and we will call you.
Take a look at
our services.
Get in touch.
We'd love to hear from you.
Give us a call, send an email or drop us a note and we'll call you back.