15 Easy Ways to Protect Yourself Online 2022
15 Easy Ways to Protect Yourself Online 2022
Online privacy is important to most people. There is so much data on the Internet and more is added every day. People are legitimately concerned about identity theft and misuse. In fact, research shows that more than half of the US retailers fell victim to cybercrimes in 2017. Take a look at 15 easy ways that you can protect yourself online in 2021.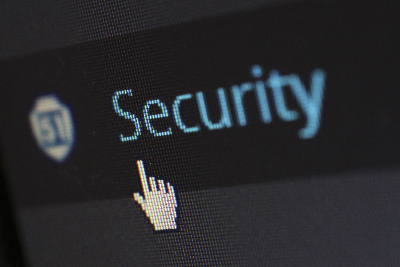 1. Make Sure That You Use Strong Passwords
The first thing that you need to do to protect your data is use a strong password. Make sure that it is long and complex, and be sure to use both upper and lower case letters, numbers, and special characters. 
They recommend that you do not use the same password for multiple accounts, so you need a system for remembering them. One option is to use a password manager. In addition, you should change your password regularly. You should never save your passwords on a public network and you should consider using two-factor authentication when possible.
2. Use a VPN (Virtual Private Network)
Whenever you use a public network or WiFi hotspot, you should use a VPN to keep your information secure. It is a simple process, as you can download an app or install an extension on your browser. If someone is able to hack into your device, your information will be scrambled so it stays encrypted.
3. Make Sure That Your Social Media Settings Are Secure
You need to be careful about how much personal information you put on social media. Much of what you include is set to public by default. However, you can change your privacy settings to choose what information you want to share. You just look for Privacy in the settings and you will be able to choose what information people can see.
4. Update Your Operating System and Software
When you have an update for your operating system or software available, make sure that you install it right away. Most of the time, these updates include security upgrades that prevent people from accessing your information.
5. Make Sure That You Use HTTPS Websites for Financial Transactions
When a website begins with HTTPS, the S stands for secure. The HTP without the S is not a secure site and it is open to others. Whenever you send financial information, make sure that you are on an HTTPS URL so that your financial data is protected.
6. Do Not Click on Suspicious Attachments or Links
One of the oldest ways that cyber criminals steal data is through phishing attacks. You might receive an email telling you to click on a link or open an attachment. You might even receive an email that looks similar to one from your bank.
Be sure to check the sender and do not click these links. Instead, open a new window and sign on to see if the email is legitimate.
7. Use Secure Web Browsers
When you browse the Internet, your browser will store your history, including the websites you visit. It keeps cookies on your computer, and it may store the files you download and your location. If you use a secure web browser to browse privately, it will not save any of this information.
8. Block Your Camera
Many computers and smart devices have a camera, and you can cover it to block any chance of being recorded or spied on. Remove the cover when you want to use it, but keep it covered the rest of the time.
9. Secure Your Network
Most people have a wireless network at home and you should secure it with a password so that other people aren't able to access it. You can also hide your network by configuring your router.
10. Be Safe When You Download Software
If you are downloading software or anything else, make sure that your antivirus protection is up to date. You should make sure that you are downloading from a reliable and secure site, and have your firewall on and running.
11. Clear Your Old Hard Drives
Technology changes and advances quickly, and people are constantly updating to new machines. When you do, you need to make sure that you clear your old hard drive. You can reformat them after deleting everything and make sure that they are unreadable. You should back up your data and files first because you won't be able to recover them.
12. Install Antivirus Software and Update it Regularly
The software that protects your computer is called antivirus software, but it prevents all kinds of attacks. It is important to update this software any time that an update is available because cyber criminals are constantly coming up with new ways to attack your computer and devices.
13. Use Passwords for Everything
You might find that passwords are optional on some websites, but you should create one anyway. You also have the option of password protecting your devices, and you should always do so.
When you think about the amount of confidential and personal information that is on your smartphone or your computer, you will understand why this is so important. Most devices have options for password protection, so be sure to use them.
14. Use Your Smartphone to Pay
You can use Apple Pay or the Android equivalent to pay for anything today. It is easy to set it up and it is more secure than using your credit card. Once you set it up, you can find stores that accept this form of payment.
Normally, you will place your device on the terminal, authenticate it with your thumbprint, and then pay. It helps you avoid credit card skimmer theft and keeps your credit cards secure.
15. Create Different Emails for Different Accounts
You can create one email for financial information and then make another for social media. This helps you keep your information separate and it makes it easy for you to recognise when you get a phishing email to the wrong address. When you are more organised with your online activity and accounts, it will be easier for you to recognise issues as they come up.
Want To Buy Some New Tech?
Browse through hundreds of our products from trusted suppliers such as Apple, Dell, Samsung & more!
Leave your details, and we will call you.
Take a look at
our services.
Get in touch.
We'd love to hear from you.
Give us a call, send an email or drop us a note and we'll call you back.