10 of the Biggest Tech Company Buy-Outs 2021
10 of the Biggest Tech Company Buy-Outs 2021
One of the few constants during 2020 was the stream of mergers and acquisitions that took place across the tech industry. Tech company buy-out deals increased by a remarkable 91.8% in 2020, and the first half of 2021 shows no signs of slowing down. Take a look at ten of the biggest tech company buy-outs in 2021, starting with the most recent.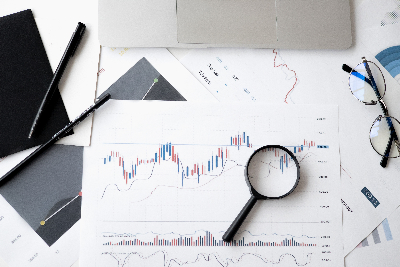 1. Visa Will Acquire Tink for £1.55 Billion
Visa announced that it will acquire the European fintech firm Tink for £1.55 billion. Visa had considered acquiring a company with similar technology, Plaid, for £3.82 billion, but regulatory issues made them change their minds.
Tink is based in Sweden, and it built an API that helps customers gain greater access to their payment and bank account data. They are the only business that does this and they are opening a lot of new digital banking services. Tink is looking forward to the partnership and believes that their customers will benefit greatly.
2. Hyundai Took a Controlling Stake in Boston Dynamics
In June, Hyundai, the South Koream auto manufacturer, announced that it took a controlling stake in Boston Dynamics. Boston Dynamics is a US robotics company, and its value is £792,715. This company is well known for the warehouse robot it makes, Handle, and the robot dog, Spot.
This company is successful in the robotics space. The two companies will be able to work together to develop automation and further develop robotics.
3. Stack Overflow Was Acquired by Prosus for £1.3 Billion
Prosus is a South African investment firm and they acquired Stack Overflow in June. Stack Overflow is a programming Q&A website and it will continue to operate independently without any changes to their business plan. The company's primary focus is reach and relevance and Stack Overflow for Teams. Stack Overflow will continue to operate as it has.
4. Jamf Acquired Wandera for £288 Million
Jamf is an enterprise Apple device management specialist and they have agreed to acquire Wandera, a zero trust cloud security company. They will pay £288 million and their goal is to bring Wandera's mobile security to the Apple device management suite.
They are looking to improve their suite for customers who use Apple products at work. Ultimately, they will provide a single-source platform that can give them application lifecycle management, filtering, deployment, policies, and security options for all of their Apple devices using Zero Trust Network Access for everyone who works from a mobile device.
5. Lightstep Is Acquired by ServiceNow for an Undisclosed Amount
Lightstep is a software observability specialist, and this is a trending area in tech this year. It deals with the complex nature of the enterprise systems in the cloud era. It will give engineers and tech leaders insight into how well their systems are functioning and what problems they have.
ServiceNow wants to include this system in its offering of IT solutions. They hope to make their customers happy and expand their reach with the acquisition.
6. Dell Sold Boomi for £2.9 Billion
Dell decided to restructure, and they sold Boomi to two private equity firms for £2.9 billion. Francisco Partners and TPG made the purchase, and they plan to use it to integrate and connect data and workflows across different applications and domains. Dell had acquired Boomi in 2010, but they sold it this year as part of their restructuring plan.
7. Turbonomic Is Acquired by IBM for an Undisclosed Amount
IBM acquired Turbonomic at the end of April. The amount was not disclosed. Turbonomic is a Boston-based company that makes software for application resource management and network performance management. The software uses machine learning to find spot application performance problems and it optimises the resources. It works with containers, VMs, servers, networks, storage, and databases.
IBM is getting into observability and they plan to offer it through the IBM Cloud Pak for Watson AIOps. Their goal is to create an identity as a hybrid company with the cloud and AI.
8. Microsoft Acquired Kinvolk for an Undisclosed Amount
Microsoft is looking to increase its functionality in Kubernetes, so they acquired German firm Kinvolk for an undisclosed amount of money. Kinvolk was founded in 2015, and they build tools for enterprises that help developers adopt technologies that are native to the cloud.
They offer Flatcar Container Linux, Lokomotive, and Inspektor Gadget projects. They plan to blend the Kinvolk team and technology to its team that handles its managed Azure Kubernetes Service.
9. Blue Yonder Is Acquired by Panasonic for £5.1 Billion
Panasonic acquired the Arizona-based Blue Yonder for £5.1 billion in April. Blue Yonder creates automated supply chain software that uses technology such as IoT, AI, and edge computing technology.
Panasonic will add this technology to its Autonomous Supply Chain offering and this will improve customers' ability to track their supply chain and predict future demand. The two companies will merge together to improve their offerings to their customers.
10. myInvenio Is Acquired by IBM for an Undisclosed Amount
myInvenio is a process automation specialist out of Italy, and their main focus is process mining. Process mining is a new technology that helps businesses identify business processes that are inefficient. They can also find opportunities for better automation through data and software.
IBM is building up their automation business unit and myInvenio will be an asset to this endeavour. They are investing in AI-powered automation to help businesses run more efficiently.
Final Words
These are the ten biggest tech company mergers and acquisitions of 2021. Tech is developing rapidly and companies are doing what they need to do to keep up with the latest advancements. While other industries have suffered from the worldwide changes, tech is advancing rapidly. These acquisitions show that the companies in this industry are doing what they can to improve what they have to offer to their clients.
Want To Buy Some New Tech?
Browse through hundreds of our products from trusted suppliers such as Apple, Dell, Samsung & more!
Leave your details, and we will call you.
Take a look at
our services.
Get in touch.
We'd love to hear from you.
Give us a call, send an email or drop us a note and we'll call you back.