Techfident can provide a comprehensive suite of support services which helps to reduce down time for our customers with fast seamless technical support.
Our services encompass a 24/7/365 technical support team and field-based hardware maintenance technicians. Our experience and expertise reaches across all major vendors, products and technologies to provide efficient problem resolution.
Techfident Service Desk offers a one-stop multi-technology, multi-vendor technical support service to log fault calls, manage incidents or request contracted service support.
Acting as an extension of your support team, our experienced Service Desk team is on hand 24/7 to manage the support process of our customers, end-to-end, in line with your contracted service levels. Our support agents will take the time to understand the incident, escalate to the appropriate technician and ensure a fast and effective resolution.
Key benefits include:
Customers have the ability to scale quickly and easily, enhancing technical support capabilities without the need to invest in in-house resources, as the full support model can be outsourced
A single point of contact to log incidents across multi-vendor and/or multi technology environments
Comprehensive management of diagnosis and triage of incidents on behalf of our customers with nationwide field-technician coverage
Wide range of SLAs available which are monitored, allowing customers to thoroughly understand the performance of their contracts
Uses ITIL processes and systems to deliver an ISO 20000 and ISO 9001 accredited support service
Staffed 24/7/365 by trained and experienced service professionals
An Incident Management system is used across departments ensuring all knowledge is available to the required teams
Techfident Flex service is a scalable and reactive support offering, acting as an extension of an organisation's own IT function that seamlessly augments in-house technical support services.
The service spans a wide range of supported vendors and technologies to provide remote technical assistance on an ad hoc basis when an organisation's IT department doesn't have sufficient resources or capabilities, expected or otherwise.
With access to technical expertise as and when it's needed, our customers can get back to work as soon as possible, reducing downtime and overall costs.
Key features include:
Time-based remote support service with various SLAs up to 24/7/365 4 hour response
Support ranges from 1st to 3rd line as well as escalation and management of issues to vendors
Issues, incidents and requests are logged via email or phone and escalated to technical teams for support based on impact, severity and SLA
Technical teams utilise phone, email and remote support tools to assess and support our customers and ensure fast resolution
Tiers of support available:
Flex Standard
Multi-vendor
Remote support (telephone, email, remote access)
Pre-purchase model
Core and advanced products covered
3 options of availability:
9am -5pm (Mon-Fri)
8am-6pm (Mon-Fri)
24×7 incl. UK Bank Holidays
Flex Hybrid
Multi-vendor
Remote support (telephone, email, remote access)
Pre-purchase model
Core and advanced products covered
Availability – 24×7 incl. UK Bank Holidays
Escalation to Microsoft Premier support where Comms-care is unable to resolve internally
Techfident Hardware Maintenance service provides a single source for multi-vendor IT support across the entire technology stack.
Our partners, engineers and installers with almost 20 years' experience providing hardware maintenance support, we have proven expertise in solving issues within industry-leading resolution times, supporting all leading vendors including Cisco, Microsoft, Citrix and VMware.
We deliver maintenance services for both in-life vendor supported systems and systems that are now end-of-life (EOL) and unsupported by the vendor. This ensures users can continue to operate their infrastructure for an extended period without being controlled by vendors' refresh cycles and provides the opportunity to gain additional ROI on existing investments.
Our dedicated technical teams are available on demand 24/7/365 to help our customers get back up and running.
Key features include:
UK Nationwide Coverage
Nationwide network of accredited field-based technicians
Available 24x7x365
Multi-vendor and multi-technology via a single support team
Hardware support for all IT infrastructure at a customer location
Wide range of SLAs available to customers including fix and guaranteed response contracts
Replacement equipment is pre-staged at geographically dispersed forward spares locations to ensure SLAs can be achieved

Refurbished Hardware
We want to help address our customer requirements by supplying high quality,
affordable refurbished computers that are 100% fully functioning products with zero to minimal signs of usage.
Leave your details, and we will call you.
Putting our
customers first.
What our customers are saying about us
Colin Baker
"Techfident is our choice of partner for most of our IT hardware requirements. Dependable, consistent and knowledgeable, they are always happy to evaluate our options to give us the best advice, regardless of the size of project whilst maintaining a pleasant and professional approach throughout."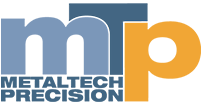 Colin Baker, Project & Systems Manager
Technology & support

at your fingertips.
With you from start to finish providing pre-sales support through to fulfillment and post-sales support.
Take a look at some of our
vendors.
Get in touch.
We'd love to hear from you.
Give us a call, send an email or drop us a note and we'll call you back.