Techfident ​portfolio of Professional Services encompass the full lifecycle of our customers' IT infrastructure ​with ​specialist expertise to ensure delivery of best-practice ​f​rom planning and solution design to project management, migration and deployment​.​
Where our Professional Services Can Support Your Organisation
O​ur technical capabilities will supplement your in-house skills and core offering, enabling ​us​ to skill up or scale quickly and easily to fully meet ​our​ customers' requirements from a technology and business perspective.
Our ​Professional Services expertise ​extends across all major vendors including Microsoft, Cisco, VMware and Citrix, and encompasses a breadth of technologies including cloud, data centre, networking, virtualisation, wireless, cyber security and unified communications.
Project Management and Coordination
Success of any IT project or solution is reliant on the comprehensive management of its delivery. Efficient and effective management is crucial to keep projects within budget, on time and to meet and exceed our customer expectations. We'll work closely with you and all relevant parties, providing strategic guidance and driving project success from start to finish.
Techfident fully-managed IT project delivery is available at two levels:
Project Management
Project Coordination
Project Management:
Comprehensive management of the full project life cycle from initiation to closure.
The provision of full communication throughout with formal sign off and lessons learnt to ensure the project completes within expectations, time and budget
Management and maintenance of project documentation over the life of the project including:
Project mandate
Project brief
Project plan
Registers: Risk, Quality, Issue
Project Initiation Documentation
Lessons Report
Project Coordination:
Where only part of a project needs delivering, Techfident can provide the resources to keep it running smoothly and on track to meet customer expectations
Provides a single point of contact for both internal and external customers
The Project Coordinator will manage scheduling of resources required to deliver the project and maintain project documentation
Consulting and Project Approach
Consultancy phase is critical in order to define, understand and build the business requirement to meet objectives for any project to be successful.
We work seamlessly with you to take a solution through an end-to-end process from conception through to delivery and ongoing support and management.
Our consultancy service is delivered through a three-phase structured framework; Plan, Execute and Operate.
Where only parts of the framework require delivery, our consulting partners can seamlessly slot into your existing project team to facilitate completion of the project within budget, on time and in line with your expectations.
PLAN:
Strategies: We'll work with you to understand the business drivers, IT requirements and overall solution deliverables.
Envision: A focus on developing a broader strategy to support the initiatives required to implement the solution.
Assess: A tactical deep dive to gain complete understanding of the existing technical environment including readiness assessments, audits and configuration reviews
EXECUTE:
Design: A collaborative design methodology is used to formulate a design and implementation plan to take your environment from its current state to its desired state
Deploy: Resources are put into place to build the required infrastructure and seamlessly deliver the solution
Adopt: Adoption services including training and user education are used to ensure our customers' ROI expectations are achieved
OPERATE:
Manage: We can provide Managed Services to support the solution and the wider IT environment
Optimise: Our Optimise services replay the initial vision and strategy, validate the implementation or provide recommendations to meet evolving business challenges and leverage the best ROI from a solution
Support: Our Support services assist your support teams with post implementation steps such as transition and migration, and provide ongoing support to your teams
Deploy service provides scalable fixed price deployment options for rolling out standardised installations to our customer sites.
We can tailor the services around what you want and be involved in as little or as much as required.
By providing nationwide coverage and following a standardised documented process, pressures on your own internal resources can be alleviated whilst ensuring our customers enjoy a consistent high quality service.
Deploy is commonly used for large rollouts and commissioning of repeatable installations to a large number of customer sites including:
Installation and commissioning of various hardware
Rollout of wireless solutions
Geographically diverse server deployments
Switch and network equipment refresh rollouts
Key features include:
Working in partnership with a trusted supplier of deployment services
Standalone or part of an end-to-end suite of services to deliver the best possible experience to our customer from procurement, rollout design and management, deployment, service turn up and report/service management
We fully coordinate all scheduling, configuration and installation, providing you with a single point of contact and escalation for the initiation of the service
Ad hoc – Time & Materials
Not every customer requirement maps straightforwardly into a specific service or framework – there are always exceptions.
You might request a technical resource with specific skills or certifications with no specific documented scope. Techfident can provide these technical resources across various levels whenever you need them, we are always on hand to fulfil our customers' requirements.

Refurbished Hardware
We want to help address our customer requirements by supplying high quality,
affordable refurbished computers that are 100% fully functioning products with zero to minimal signs of usage.
Leave your details, and we will call you.
Putting our
customers first.
What our customers are saying about us
Colin Baker
"Techfident is our choice of partner for most of our IT hardware requirements. Dependable, consistent and knowledgeable, they are always happy to evaluate our options to give us the best advice, regardless of the size of project whilst maintaining a pleasant and professional approach throughout."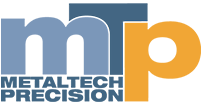 Colin Baker, Project & Systems Manager
Technology & support

at your fingertips.
With you from start to finish providing pre-sales support through to fulfillment and post-sales support.
Take a look at some of our
vendors.
Get in touch.
We'd love to hear from you.
Give us a call, send an email or drop us a note and we'll call you back.